India achieves 1 billion COVID-19 vaccinations, but only 30% Indians vaccinated with both doses
New Delhi:  In a historic feat, India has achieved 1 billion doses of COVID-19 vaccines on Thursday. With this, India has become the first country in the world to administer 1 billion of 100 crore doses.
According to the data shown in the COWIN platform, as many as 14.66 lakh doses has been administered so far today taking total administered doses to 1,00,00,00,153.
Reacting on the feat, union health minister Mansukh lal Mandavia twitted "Congratulations India! this success is the result of our visionary prime minister Narendra Modi".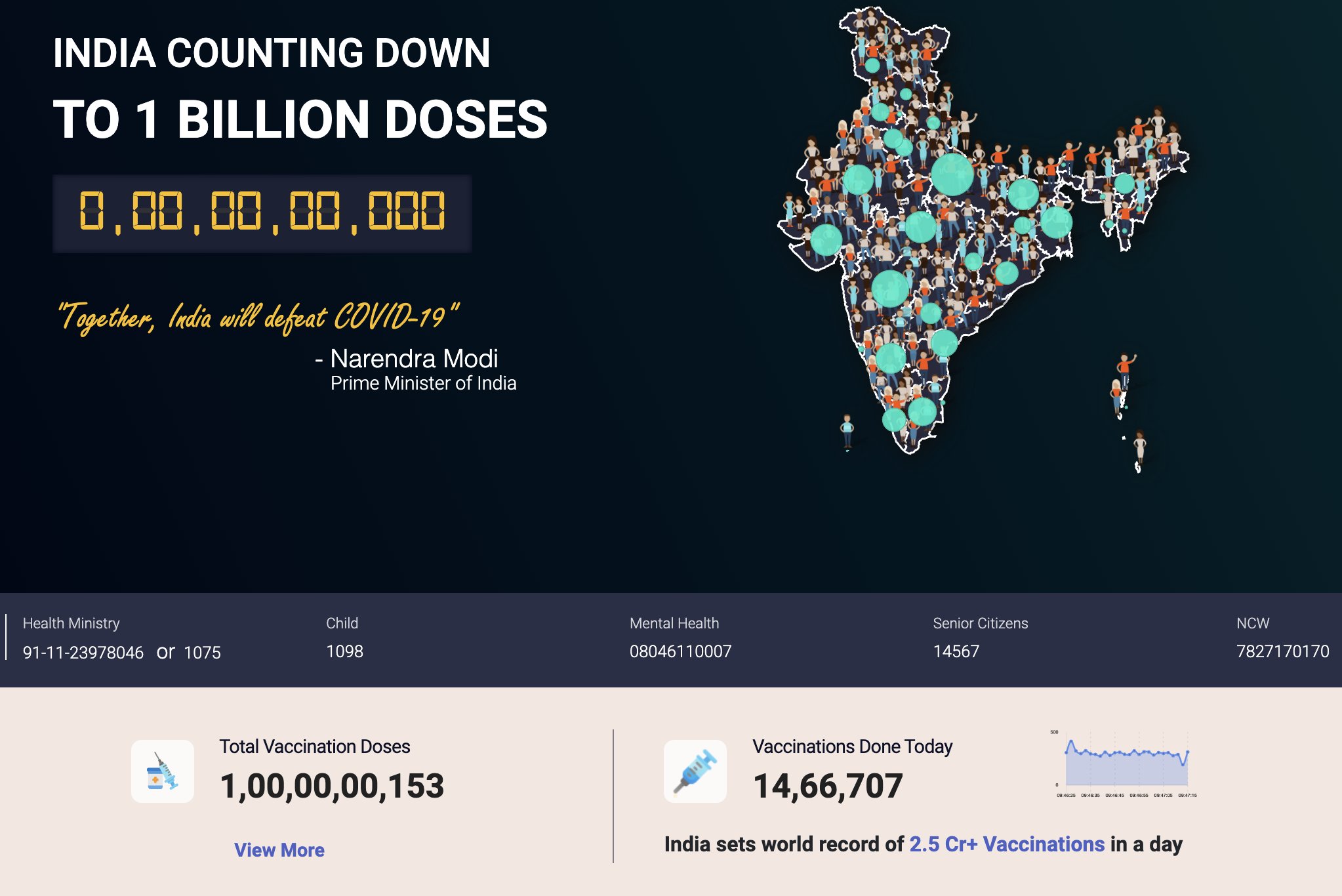 Meanwhile, Dr VK Paul, Member-Health, NITI Aayog has said that It's remarkable to reach 1 billion dose mark for any nation, an achievement in just over 9 months since the vaccination program started.
However, he has reminded that it is a unfinished work as just over 30% of Indians vaccinated with both doses, about 10 crore individuals are now overdue, they should have received the 2nd dose, but they haven't. Also 25% of the 25% of adults, who are eligible to receive free vaccination, are still unvaccinated. So, efforts must go forward to vaccinate those who haven't taken the first dose.