A Billion claps for India's Corona-Warriors
Millions of Indians clap to applaud Medical Service providers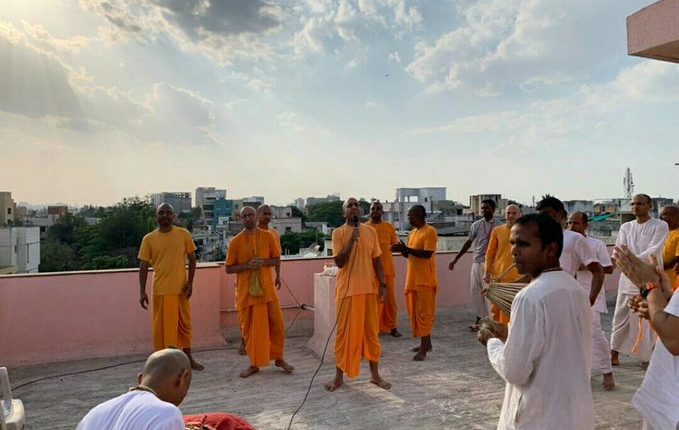 Biznextindia: People across India expressed their gratitude by clapping, ringing bells or clang utensils to the Corona-warriors of the country-the doctors, nurses, emergency service providers, government officials, sanitation workers, and the police.
Ray of Hope

While the Novel Coronavirus (COVID19) has brought unprecedented disaster worldwide, killing thousands of people & destroying economies, the world community is yet to accept defeat. In fact, the virus has united the whole mankind, strengthened our resolve to fight against the invisible enemy…and as the US president says "We will Win".

This special column will provide you the positive developments amid all the shocking news.
According to reports people across all walks of life, from students to celebrities and Industrialists came out of their balconies, doors to applaud the people working day and night endangering their lives to defeat the COVID19. Even politicians across party lines joined the people in showing gratitude and solidarity to the medical workers.
"In sixty-five years of my career as a doctors I never seen such a solidarity from the people" said Dr. Pratap Reddy, Chairman, Appolo Hospitals, India
कोरोना वायरस की लड़ाई का नेतृत्व करने वाले प्रत्येक व्यक्ति को देश ने एक मन होकर धन्यवाद अर्पित किया। देशवासियों का बहुत-बहुत आभार… #JantaCurfew

— Narendra Modi (@narendramodi) March 22, 2020
The people are observing 'Janta Curfew' from 7 am this morning to 9 pm the break the chain of the cycle of Coronavirus.  In fact, India successfully persuaded a billion people across India to self-isolate to protect themselves from the deadly virus.
The Prime Minister Narendra Modi on Thursday had called on the people to observe 'Janta Curfew' from 7 am to 9 pm on Sunday and express gratitude by clapping at 5 pm in the evening.