Budget will augment flow of Domestic and Foreign Capital: Mr. Rajnish Kumar, Chairman, SBI
" Enhanced investment in infrastructure, affordable housing, augmenting lending capacity of Public Sector Banks and NBFCs are major initiatives unveiled in the Budget. Measures to boost flow of foreign capital and deepening of corporate bond market as well as formation of an expert committee to look into the long term financing for infrastructure are all aimed at boosting the investment in infrastructure which is expected to play a critical role in becoming a $ 5 trillion economy in the next 5 years.
Measures aimed at simplification of processes like interchangeability between AADHAR and PAN, pre-filled income tax returns, faceless assessment will reduce the burden of tax compliance on an ordinary citizen. Simplification of labour codes is another major announcement. On the whole, the Budget will boost demand with many enablers for augmenting the flow of domestic and foreign capital. "
Focus on Infra Spending will have positive effect on Economic Activity : Mr. T. V. Narendran, CEO & MD, Tata Steel
" There are several welcome steps announced in the Union Budget 2019. Government's intent to focus on infrastructure spend with emphasis on digital economy and job creation are significant announcements. Further, the aim to put a mechanism in place to attract foreign capital is an important development.
We believe investment in infrastructure sector and moves to attract private capital in railways and waterways can have a positive cascading effect in the economic activity across sectors of development and growth. Connecting rural India, both physically and digitally, is another positive step for the economy. Announcement of streamlining multiple labour laws into a set of 'four labour codes' is a progressive step.
Domestic steel market has seen some decline in demand and the measures announced today for the steel sector aimed to further boost 'Make in India' policy is a welcome development. The cost of doing business in India is one of the highest in the world and  measures announced today, including logistics solutions, will address some of the issues faced by the capital-intensive steel industry.
Budget recognized the role of the private sector in boosting growth: Anil Agarwal, Executive Chairman, Vedanta Resources
"The progressive Union Budget sows the seeds of a $5 trillion economy. The budget is pragmatic, result oriented and does not go overboard with spending. The budget focuses on boosting physical connectivity through roads, water, air and railways with creation of gas grids, water grids, i-ways and regional airports, has given a huge boost to electric vehicles with lower GST and tax incentives for purchase of EVs, and plans to invite global companies to set up mega manufacturing plants in sunrise and advanced technology sectors like semi-conductor fabrication, lithium storage batteries and laptops. With the aim to build 1.95 crore more homes and provide electricity connection with clean cooking facility by 2022, the budget has also paid adequate attention to rural India. Importantly, the budget has lauded and recognised the substantial role of private sector in boosting growth in the economy and stated in no uncertain terms that legitimate profit earning is a not a dirty word for this government. While the budget talks about the need to curb non-essential imports and cut India's import dependence, we are hopeful that steps will also be taken to safeguard domestic industries like aluminium, copper, iron ore and coal by raising import duties or correcting inverted duty structure."
Investment-oriented budget: Dr. Tapan Kumar Chand, CMD, NALCO
This budget will set the path for a New India. It is an investment-oriented budget with strong focus on scaling up infrastructure projects, big push for the MSMEs as it has the potential to bump the economy and create more jobs, incentives like easing Angel Tax and 2% interest subvention for the Start-up sector will help foster innovation and prove to be a boon in the long run, renewed focus on Digital India and change in Customs Duty to promote Make in India are positives. Affordable housing loans will spur the real estate sector. At the same time, it also has sufficient measures to boost the rural economy and the farmer community. 100 new clusters for 50000 artisans in FY 20 will help promote native skill. The budget aims to fine-tune macro-economic while fuelling growth. A New Ministry to address all water issues – Jal Shakti, which will look at the management of water resources and drinking water supply in a holistic manner, is welcome when many places of India are running out of water.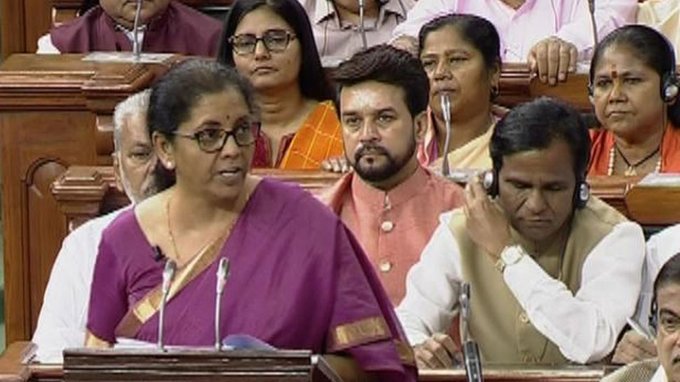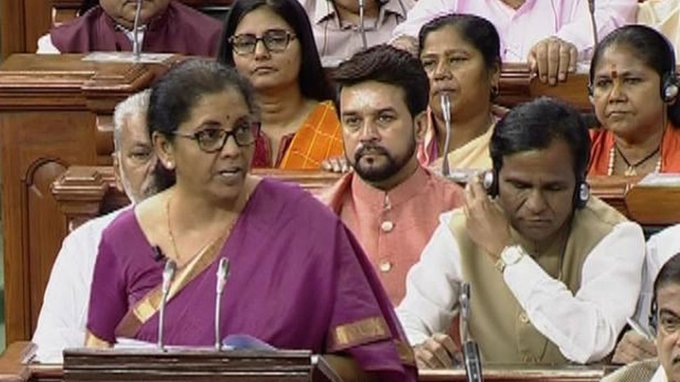 Budget will impact every household of the country: Mr Anil Gupta, CMD , KEI Industries
'We would appreciate development centric forward looking budget, which will impact every household of the country and industry will witness new horizon of development. The maiden Budget has laid special emphasis on the much awaited infrastructural development where the Government will invest Rs 100 Lakh crores in this segment for the next five years. The power sector has seen phenomenal growth achieving the electrification of almost 96% of households in the last 5 years. This large growth in the sector can be attributed to the infrastructure boom in India creating more avenues for companies like ours. Investments in railways, housing and farm are paramount to overall infra-growth for our company. The Government is also planning to invest 50 Lakh crores for Railways which will further boost the demand resulting in expansion of our business. Furthermore, the Government has shed light on the plan of One nation, One Grid & the Pradhan Mantri Gram Sadak Yojna will be a standalone element in ensuring power connectivity at affordable rates.'
Increase in customs duty on import of gold may affect short term sentiments on gold buying: Kalyan Jewellers
"We are looking at this budget positively as the multiple reforms introduced clearly indicates that the Government is looking at laying the ground to fuel up the growth across sectors through relief offered to the consumers across sectors. Budget 2019 lays the foundation for a strong path towards India becoming a USD 5 trillion economy. The inter changeability of Aadhar and PAN card will help consumers tremendously when it comes to purchasing luxury items like jewellery. With an investment of Rs.100 lakh crore proposed for infrastructure, we are expecting a bright future for the infra sector which in turn will benefit us as consumers will have more disposable income and the gems and jewellery industry presents itself as a lucrative investment option with profitable returns. Also, the assurance in the Budget to merge NRI and FPI (foreign portfolio investor) routes for investing in India to increase NRI funding will bring in fresh flow of capital in the economy which is a sign of good days to come.
However, the increase in customs duty on import of gold from 10% to 12.5% may affect short term sentiments on gold buying, and lead to an increase in the illegal supply of gold in the market. Overall, the reforms in the budget are mostly aligned towards strengthening Government's schemes like Make in India, Swacch Bharat Abhiyan, Digital India and ease of doing business in the country".
Budget to help Public Sector Banks : Dr. Kuldip Maity, MD & CEO, VFS Ltd.
"We welcome the move by hon'ble Finance Minister Ms. Nirmala Sitharaman to provide a one-time six-month partial credit guarantee to PSBs for first loss up to 10% for purchase of high-rated pooled assets of financially sound NBFCs amounting to a total of Rs 1 lakh crore. This step is aimed to provide much needed impetus to the public sector banks to buy pooled assets of NBFCs. Considering that it will cover first loss upto as high as 10%, this should push the PSBs to infuse liquidity to NBFCs by way of pool buyout. However, since the Finance Minister mentioned 'high rated pooled assets of financially sound NBFCs', it would be interesting to see if there is any further clarification with respect to qualifying criteria for this scheme".
Budget presents a long term vision to achieve $ 5 Trillion Economy: Dr. Prathap C. Reddy, Chairman, Apollo Hospitals Group
"My compliments to the Finance Minister for outlining Modi 2.0's vision to take the nation to new heights over the next five years. Reminding citizens of their duty to India, the budget presented a long term vision to achieve a $5 trillion economy by 2024. The Apollo Hospitals group resolves to do its duty and join the nation in waging a war against the tsunami of non-communicable diseases that threatens the health of society, leading the country into a global initiative to stop the growth of NCDs in its tracks."