Patna: The Prime Minister Narendra Modi has termed NDA's victory in Bihar as the victory of Democracy.
"Democracy has once again won in Bihar with the blessings of the people. The determination and dedication with which all NDA workers worked is inspiring. I congratulate the workers and express my heartfelt gratitude to the people of Bihar" Modi Twitted last night.
In a closely fought contest, the National Democratic Alliance has won 225 seats in the 243—member Assembly while the Rastriya Janata Dal (RJD) led Grand Alliance or Mahagathbandhan (MGB) has won only 110 seats.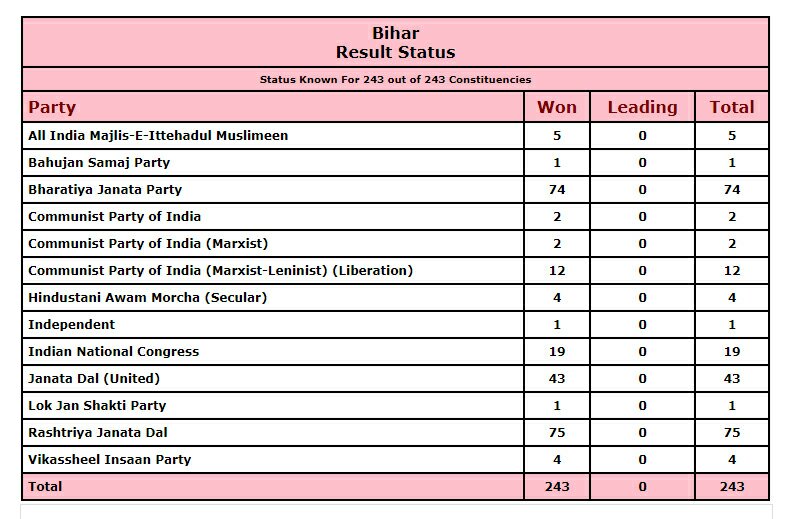 The BJP has emerged as the single largest party inside the NDA with 74 members and 19.6 per cent vote share. JD(U) has won 43 seats with a 15.39 per cent vote share.
On the other hand, RJD has emerged as the single largest party in Bihar with 75 seats and 23.11 per cent vote share. Its alliance partner Congress has won in 19 seats with a vote share of 9.48 per cent.
The communist parties (CPI, CP(M) and CP(ML) have collectively won 16 seats. The Assaduddin Oweisi led AIMIM has emerged victorious in 5 seats.