Bhubaneswar: Odisha, which has reported 58 cases in the morning, has reported 10 more positive cases taking the total cases to 362.
According to the update released by the Health Department, out the 10 new cases, 6 are from Bhadrak and 4 are from Jajpur district. The 6 cases from Bhadrak are reportedly Surat returnees.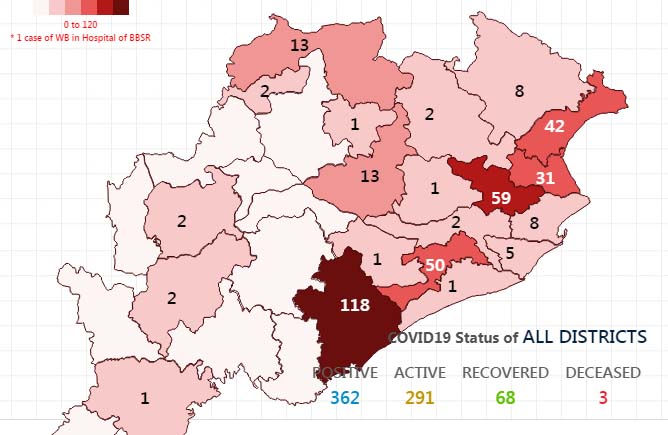 With these new cases, Jajpur has now 58 cases and Bhadrak has 31 cases.
Out of the 362 cases in Odisha, 291 are active cases while 3 persons have died and 68 have been cured.
In the morning, Odisha reported one death and 58 new cases.  Out of the 58 persons, 29 are from Ganjam, 15 from Balasore, 13 from Angul and one from Mayurbhanj district.