New Delhi: British businessman Richard Branson on Sunday created history as he became the first billionaire in the world to fly into the space. Branson and his crew members took off on Sunday evening from New Mexico, United States on board a Virgin Galactic spacecraft called 'VSS Unity'.
The crew members also include Indian origin astronaut Sirisha Bandla, who has become the 2nd India born woman to visit the space.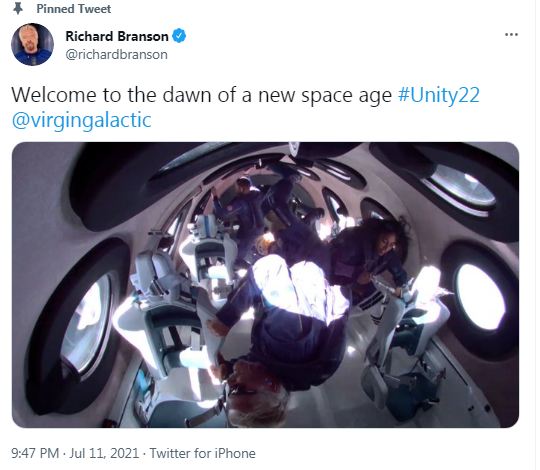 The Virgin aircraft touched down after Branson experienced his dream of space travel. The space journey was about an hour long.
This was only the fourth trip to space for Virgin Galactic and two more similar trips are planned by Branson's firm. The main objective of this mission is to fully commercialise space trips for 'space enthusiasts'.
The "Unity 22" mission was a twenty-second flight test for VSS Unity and the Company's fourth crewed spaceflight. It was also the first to carry a full crew of two pilots and four mission specialists in the cabin.