TRAI's Amendments to Tariff Regime to be beneficial for consumers but Negative for Broadcasters: Ind-Ra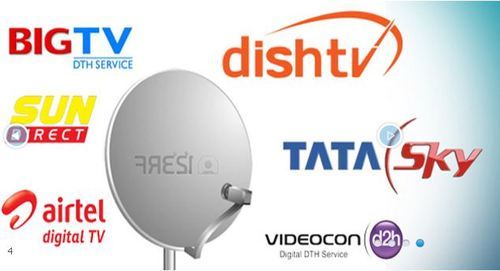 Biznextindia : Telecom regulator TRAI's amendments to the tariff and interconnection regime is likely to be neutral for the multiple system operators (MSOs). However, it could put pressure on the broadcasters, predicts India Ratings and Research (Ind-Ra). It said that the amendments have focused on a reduction in the final customer price, resulting in broadcasters bearing the largest burden in the entire value chain.
The revised regulations stipulate a reduction in a-la-carte pricing for channels and a cap on bouquet prices in line with a-la-carte prices, which would impact broadcasters' profitability meaningfully. Measures such as cap on network capacity fees (NCF) & carriage fees and a higher number of pay channels in base NCF sound optically negative for MSOs, but eventually would have a marginal impact as they are broadly in line with current on-the-ground ecosystem. Also, the reintroduction of discount on bouquet prices compared to a-la-carte channel prices is surprising, given that the Hon'ble Madras High Court had earlier ruled against it. The amendment directs broadcasters and distributors to submit the revised channel prices by 15 January 2020 and 30 January 2020 respectively, with full implementation from 1 March 2020.
Ind-Ra believes that the regulation has essentially de-risked the business model of distributors (MSOs, local cable operators (LCOs)), as their revenue stream will contain fixed NCF from subscribers and content commission from broadcasters, thereby effectively passing through content cost. The increase in the total number of channels under the base NCF to 200 from 100 earlier is unlikely to have any major impact, as MSOs anyways offer above 200 channels under the current price regime for NCF of INR130. Also, the exclusion of mandatory channels as per the government from the bouquet of 200 channels may free-up space for additional pay channels, which may further reduce NCF for MSOs. MSOs earn content fees and distribution fees from broadcasters as a proportion of content cost. MSOs' realisations may slightly be impacted as the overall content costs and resultant content & distribution fees have also reduced. However, MSOs can minimise the impact by offering more channels in the bouquet while keeping the overall price of the bouquet unchanged. Sharing of revenues with LCOs in line with the regulations is quite favourable for MSOs, which can support their revenues in long-term.
On the other hand the impact of the amendments on the broadcasters would largely be negative. The earlier regulation essentially converted broadcasters' business model to B2C (selling content to consumers) from B2B (selling content to distributors). Broadcasters have been selling their channel bouquet to end-customers rather than relying on MSOs. Hence, a continued investment in content remains critical for broadcasters. However, the revised regulation capping prices of both a-la-carte channel and channel bouquet may curtail broadcasters' ability to invest in quality content. The risk is even higher for the sports genre, where content creation/acquisition costs can be more than in the news genre. Also, the regulation on channel prices discourages bundling weaker channels with strong anchor channels in the same bouquet. Hence, while the earlier regulation favoured broadcasters with a strong set of anchor channels along with a comprehensive set of weaker channels across genres, the revised regulation supports broadcasters with a strong set of anchor channels and relatively lean portfolio of weaker channels.