SBI revises fixed deposit interest rates
Hikes interest rates for deposits upto Rs.1 Cr, Slashes for deposits more than Rs. 1 Cr.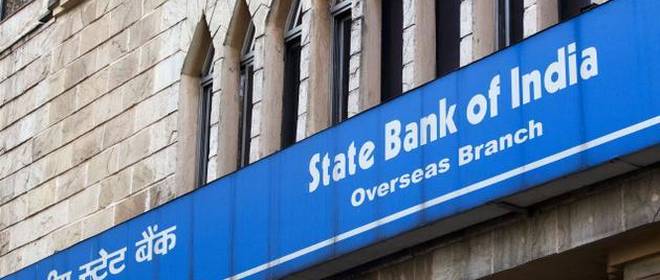 Mumbai:  Just two days ahead of the announcement of RBI's credit policy, State Bank of India, India's largest commercial bank has hiked the interest rates on fixed-term deposits by up to 10 basis points for retail deposits below Rs. 1crore. The revised rates have been made effective from today.
As per the revised rate structure, the deposits for 1 year to 2 years will now accrue 6.7 percent as against 6.65 percent earlier. For the senior citizens, the new rate is 7.2 percent from 7.15 percent earlier. For the investments from 2 years to 3 years, the interest rate is revised to 7.3 percent from 7.15 percent.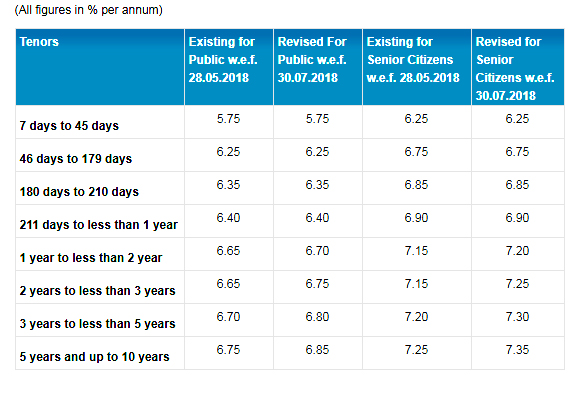 "The proposed rates of interest shall be made applicable to fresh deposits and renewals of maturing deposits. The interest rates on "SBI Tax Savings Scheme 2006(SBITSS)" Retail Deposits and NRO deposits shall be aligned as per the proposed rates for domestic retail term deposits. However, NRO deposits of Staff are not eligible for additional 1% interest otherwise applicable to staff domestic retail deposits, these rates of interest shall also be made applicable to domestic term deposits from Cooperative Banks" SBI said in a statement.
However, the bank has reduced the deposit rates for fixed term deposit rates for deposits between Rs. 1 Crore to Rs. 10 Crore and deposits of more than Rs. 10 Crore.