Bhubaneswar: After running down for several hours, the Core banking System of State Bank of India (SBI) has been restored.
"Important Update! our Core Banking System has been restored. Thank You for your patient" SBI twitted a short while ago.
Earlier in the day, the bank had said that intermittent connectivity issues have delayed 'making our core banking system available to our esteemed customers today (13.10.20)'. All channels except ATMs and POS machines would be affected.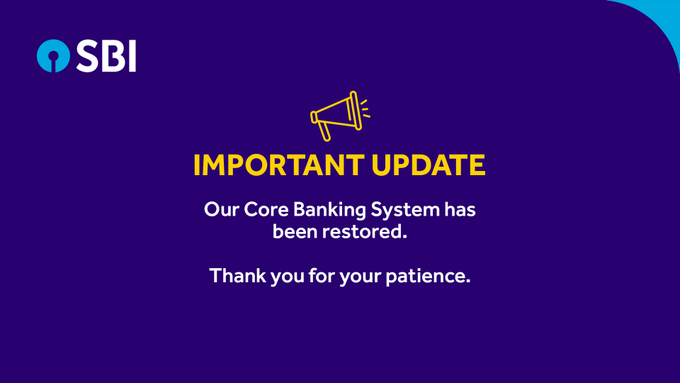 The Centralized Online Real-time Exchange or CORE banking refers to a centralized system established by a bank which allows its customers to conduct their business irrespective of the bank's branch. Thus, it removes the impediments of geo-specific transactions. Through Core Banking, the bank's branches can access applications from centralized data centres.