RBI keeps Repo Rate Unchanged at 4%, maintains accommodative stance
CPI Inflation projected to be at 5.7% in FY23 : Das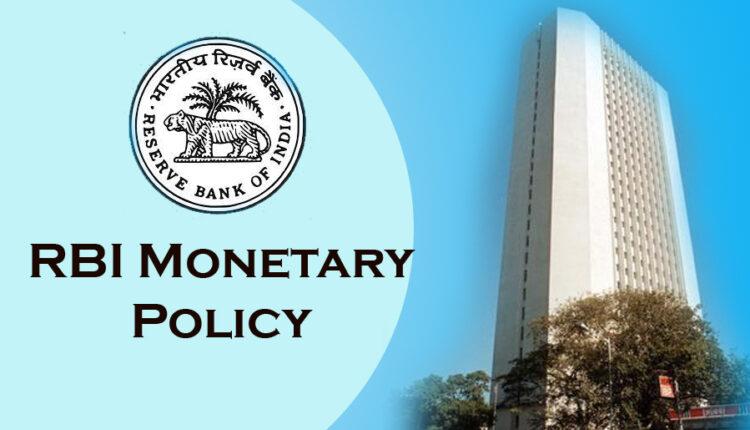 Mumbai: The Reserve Bank of India has kept key policy rate unchanged and has maintained its accommodative stance in its first Monetary Policy Review of the 2022-23 financial year. While Repo Rate has been kept unchanged at 4%, the Reverse Repo has been kept unchanged at 3.35%. Both Bank Rate and Marginal Standing Facility Rate has been kept unchanged at 4.25%.
"On the basis of an assessment of the current and evolving macroeconomic situation, the Monetary Policy Committee (MPC) at its meeting today (April 8, 2022) decided to keep the policy repo rate under the liquidity adjustment facility (LAF) unchanged at 4.0 per cent. The marginal standing facility (MSF) rate and the Bank Rate remain unchanged at 4.25 per cent. The standing deposit facility (SDF) rate, which will now be the floor of the LAF corridor, will be at 3.75 per cent. The MPC also decided to remain accommodative while focusing on withdrawal of accommodation to ensure that inflation remains within the target going forward, while supporting growth.These decisions are in consonance with the objective of achieving the medium-term target for consumer price index (CPI) inflation of 4 per cent within a band of +/- 2 per cent, while supporting growth" he said.
He said that CPI Inflation projected to be at 5.7% in FY23. The Real GDP Growth for the year 2022-23 is now projected at 7.2% with Q1 2022-23 at 16.2%, Q2 at 6.2%, Q3 at 4.1% and Q4 at 4%, assuming crude oil that is Indian basket at USD 100 per barrel during the year 2022- 23.