PM Modi's twitter account 'briefly compromised', hackers post about 'bitcoin legalisation', Now restored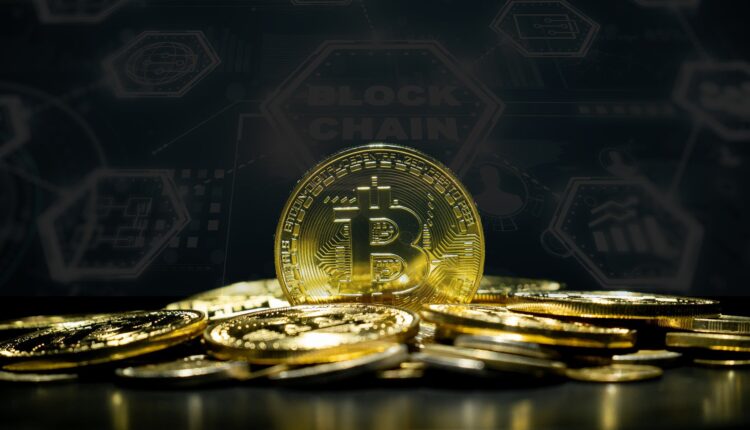 New Delhi: Prime Minister Narendra Modi's Twitter handle was briefly hacked in the early hours of Sunday, with the unknown individuals writing about adoption of bitcoin by the Indian Government. The post was deleted soon after and the Prime Minister's Office said that the account had now been secured.
"The Twitter handle of PM @narendramodi was very briefly compromised. The matter was escalated to Twitter and the account has been immediately secured. In the brief period that the account was compromised, any Tweet shared must be ignored" twitted the PMO.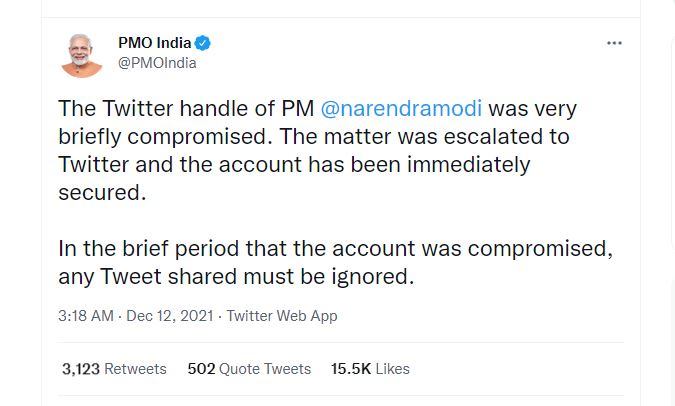 The hacker wrote in the twitter handle of Narendra Modi (@narendramodi), " India has officialy adopted bitcoin as legal tender. The government has officially brought 500 BTC and is distributing them to all residents of the country".
It may be noted that, the government of India is currently in the process of formulating a bill to regulate the cryptocurrency.