Modi bats for collective global action against challenges like supply chain disruptions, cryptocurrency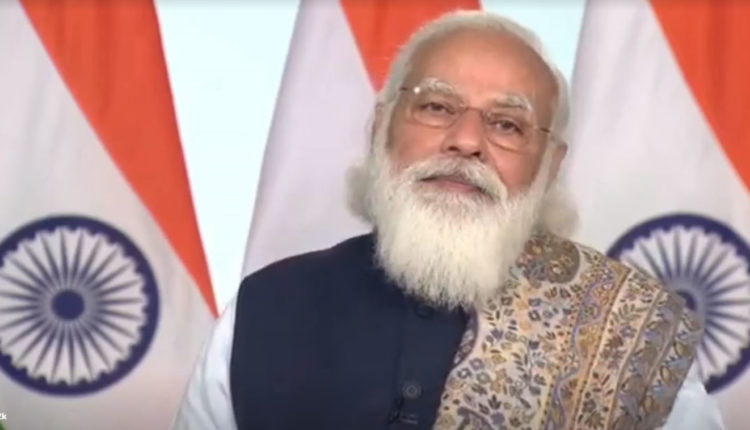 New Delhi : The Prime Minister Narendra Modi on Monday batted for collective global action of emerging global challenges like supply chain disruptions, inflation, climate change and cryprocurrency.
"Today, with the change in the global order, the challenges we have been facing as a global family are also increasing. Collective and synchronized action is needed by every country, every global agency to counter these.  These supply chain disruptions, inflation and climate change are examples of these. Another example is cryptocurrency. The kind of technology it is associated with, the decisions taken by a single country will be insufficient to deal with its challenges. we have to have the same mindset" he said at the World Economic Forum's Davos Agenda.
He said that, today India has the world's largest, safe and successful digital payments platform. In the last month alone, 4.4 billion transactions have taken place in India through Unified Payments Interface (UPI).
Inviting global investors to India, he said "This is the best time to invest in India. The entrepreneurship spirit that Indians have, the ability to adopt new technology, can give new energy to each of our global partners".
Today, India is the 3rd largest pharma producer in the world. In the COVID times, we have seen how India following the vision of 'One Earth, One Health' is saving crores of lives by giving essential medicines and vaccines to many countries: PM Modi