Justice has been delivered said Biden as US kills al Qaeda chief Ayman al-Zawahiri
Biznextindia : The US President Joe Biden on Monday announced that his country had killed Al-Qaeda chief Ayman al-Zawahiri, one of the world's most wanted terrorists and a mastermind of the September 11, 2001 attacks, in a drone strike in Kabul.
"On Saturday, at my direction, the United States successfully conducted an airstrike in Kabul, Afghanistan that killed the emir of al-Qa'ida: Ayman al-Zawahiri. Justice has been delivered" twitted US President Joe Biden.
In a press statement the White House said "In February, our forces conducted a daring mission in Syria that eliminated the emir of ISIS. Last month, we took out another key ISIS leader.  Now we have eliminated the emir of al Qaeda.  He will never again — never again allow Afghanistan to become a terrorist safe haven because he is gone, and we're going to make sure that nothing else happens.  You know, it can't be a launching pad against the United States.  We're going to see to it that won't happen".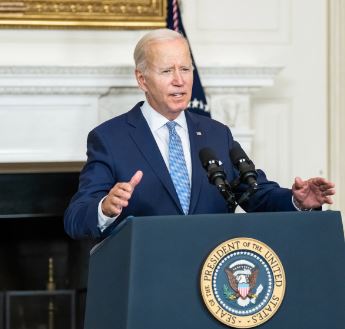 How the Operation was planned?
According to White House sources, Zawahiri was on the balcony of a house in Kabul when he was targeted with two Hellfire missiles, an hour after sunrise on July 31.
"After relentlessly seeking Zawahiri for years under Presidents Bush, Obama, and Trump, our intelligence community located Zawahiri earlier this year.  He had moved to downtown Kabul to reunite with members of his immediate family.  After carefully considering the clear and convincing evidence of his location, I authorized a precision strike that would remove him from the battlefield once and for all. This mission was carefully planned and rigorously minimized the risk of harm to other civilians.  And one week ago, after being advised that the conditions were optimal, I gave the final approval to go get him, and the mission was a success.  None of his family members were hurt, and there were no civilian casualties" read the White House statement.