New Delhi  : Union Finance minister Arun Jaitley is all set to present his 5th General Budget today. This is the last full fledged budget of the NDA government before the 2019 General Elections and the first budget after implementation of GST in the country. So it is arguably one of the toughest budget of the finance minister.
Since this is the last full fledged budget before the General election, the NDA government would most likely try to convince the general public with some populist measures as well as keeping a balance between containing the fiscal deficit and boosting the growth rate.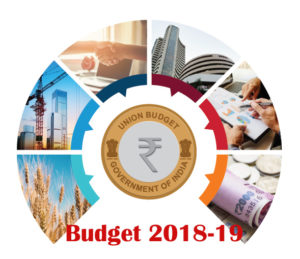 Jaitley will seek to address agriculture distress, create jobs and boost growth while at the same time stick to fiscal prudence.  Small businesses, which have traditionally formed the core support base of the BJP, too may get some sops to ease pain caused to them due to roll out of GST and Demonetisation.
The government is also likely increase the Income Tax exemption limit which has remain unchanged for the last 3 years.