Infosys Commits to 1,000 Additional American Jobs, to Establish U.S. Education Center in Indianapolis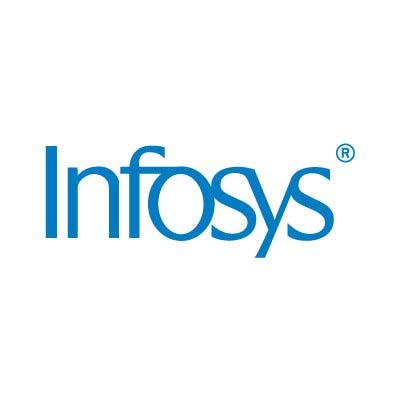 Bangalore : Infosys (NYSE: INFY), a global leader in consulting, technology and next-generation services, announced it will establish its U.S. Education Center in Indianapolis to train American workers and arm them with skills for the digital future. The company also announced that it has expanded its hiring plans for Indiana from 2,000 to 3,000 new jobs by the end of 2023. Infosys will provide an initial investment of $35 million to create the first 125,000 sq. ft. of development to transform the 70.5-acre site at the old Indianapolis airport terminal into its U.S. Education Center. Infosys will break ground on this initial phase before the end of 2018 and anticipates its completion by the end of 2020. The initial phase will comprise of a training center and will accommodate a 250-personresidential facility. The Center will also serve as a hub for development of next-generation digital technologies.
"Today's announcement with Infosys is a big win—not just for Indiana but for the nation as a whole, which is why I'm glad Vice President Pence was able to join us," Governor Eric J. Holcomb said. "Infosys' state-of-the-art training facility will teach thousands of folks across America right here on Indiana soil. And, it will help prepare more current and future Hoosiers for success in our rapidly evolving, global economy."
Infosys' vision for the finished site includes regeneration of the area to feature walkways, green spaces and recreational facilities. Using learnings and best practices from Infosys' Global Education Center in Mysore, India—the world's largest corporate university—and partnerships with academia and education providers, the initial training programs at the visionary U.S. Education Center will combine classroombased and immersive, real-world learning focused on key competencies such as user experience, cloud, big data, and core technology and computer science skills.
"We are excited to partner with Indiana to grow our U.S. presence by building our U.S. Education Center here, which is dedicated to continuous learning and incubating the skills of the future," said Ravi Kumar, President, Infosys. "At Infosys, we have always invested in advanced technology and skills and bring deep experience from running the largest corporate training facility in the world. Our new Indianapolis facility will prepare our American employees—and those of our clients—to master the kinds of advanced skills that are now required to succeed in our digital future."