India's doubling rate of COVID19 cases improves to 6.2 days from 3 days in the pre-lockdown period: Health Ministry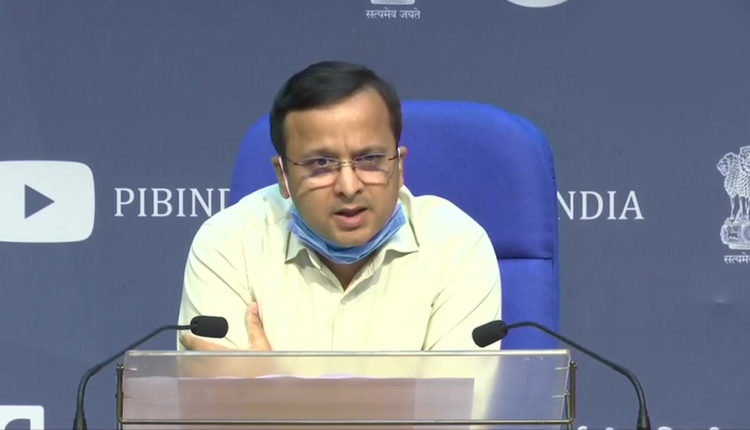 New Delhi: India has managed to improve its COVID19 doubling rate due to the Lockdown. While, the doubling rate was 3 days before the lockdown, it is improved to 6.2 days now, the government said.
"Before lockdown, the doubling rate of COVID19 cases was about 3 days, but according to data in the past 7 days, the doubling rate of cases now stands at 6.2 days. The doubling rate in 19 States, Union Territories are even lower than average doubling rate. These 19 states and UTs are Kerala, Uttarakhand, Haryana, Himachal Pradesh, Chandigarh, Ladakh, Puducherry, Delhi, Bihar, Odisha, TN, Andhra Pradesh, UP, Punjab, Assam, Tripura etc: Lav Agrawal, Joint Secretary, Ministry of Health" said Lav Agrawal, Joint Secretary, Health ministry.
"We are witnessing average growth factor at 1.2 since April 1 which stood at 2.1 (average) between March 15 & March 13. Hence, there is 40 per cent decline in average growth factor even as we increased COVID19 testings" he said.
He also added that India's recovery to death ratio stands at 80:20, which is better than several other countries across the world.
India has added 1007 new cases and 23 new fatalities in the last 24 hours taking the total count beyond the 13000 mark.
The Prime Minister Narendra Modi announced a 21-day nationwide lockdown from 25th of March. On April 14th, the lockdown period was further extended for 19 more days to 3rd May. However, the government has announced relaxations for Agriculture, Essential goods and services, Rural construction from the purview of the lockdown.