Govt  to create Rs. 1 lakh Crore Agri-Infrastructure fund for farm gate infrastructure, Essential Commodities Act to be amended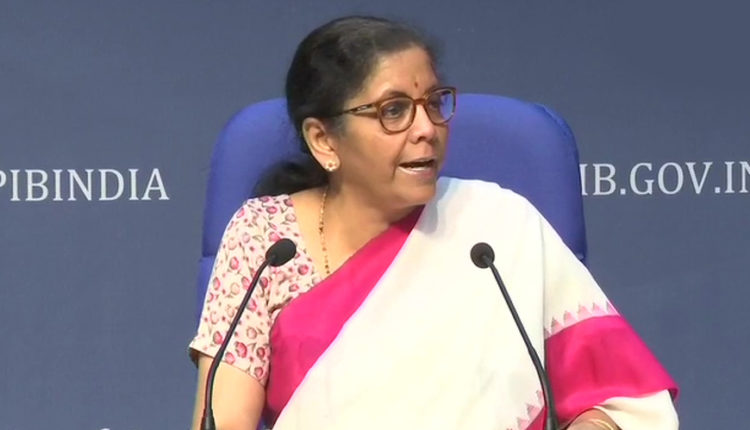 New Delhi: The Finance Minister Nirmala Sitharaman on Friday announced the 3rd tranche of financial package for the Agriculture and allied activities.
She announced that the government will immediately create a Rs 1 lakh crore Agri-Infrastructure fund for farm gate infrastructure for farmers. Under this financing facility of Rs. 1 lakh crore will be provided for funding Agriculture Infrastructure projects at farm gate & aggression points including primary Agricultural cooperative societies, Framer's producer's organizations, Start-ups and Agri-entrepreneurs. The scheme will focus on building agriculture infrastructures like storage and cold chains.
The Government will amend the Essential Commodities Act 1955 to enable better price realisation for farmers; Agriculture foodstuffs including cereals, edible oils, oilseeds, pulses, onions and potato will be deregulated.
The government will also launch a  Rs. 10,000 Crore scheme to help 2 lakh Micro Food Enterprises; Improved health and safety standards, integration with retail markets and improved incomes to be key focus areas.
The finance minister announced that the Government will launch Pradhan Mantri Matsya Sampada Yojana (PMMSY)  for integrated, sustainable, inclusive development of marine and inland fisheries to plug critical gaps in the fisheries value chain; move will provide employment to over 55 lakh persons & double exports to Rs 1 lakh crore.
The government has allocated Rs.20 thousand Crore for this scheme, out of which Rs,11 thousand crores will be for activities in Marine, Inland fisheries and Aquaculture and rest Rs.9 thousand crore will be for developing fishing harbours, cold chains and markets..
She also announced an Animal Husbandry Infrastructure Development Fund worth Rs. 15,000 crore to support private investment in Dairy Processing, value addition and cattle feed infrastructure.
National Animal Disease Control Programme has been launched with a total outlay of Rs. 13,343 crores for 100% vaccination of cattle, buffalo, sheep, goat and pig population in India.