Death toll rises to 14 in Almaty Plane crash, Kazakh govt suspends Flights of Bek Air
Biznextindia : The Death Toll in the  Bek Air passenger jet crash near Almaty has risen to 14. The number may rise further as some of the injured persons are in critical condition, and few others are yet to be traced.
"The Z2100 flight en route Almaty-Nur-Sultan took off from the Almaty International Airport at 7:22 am local time this morning. The plane lost its altitude near Kyzyl Tu village and crashed into a two-storey building there" said a Kalakh news website Kazinform. The plane was carrying 95 passengers and 5 crew members.
Kazakh president Kassym-Jomart Tokayev has expressed condolences to the families of the victims. The President has stressed that all guilty in this aeroplane crash will be punished according to the law.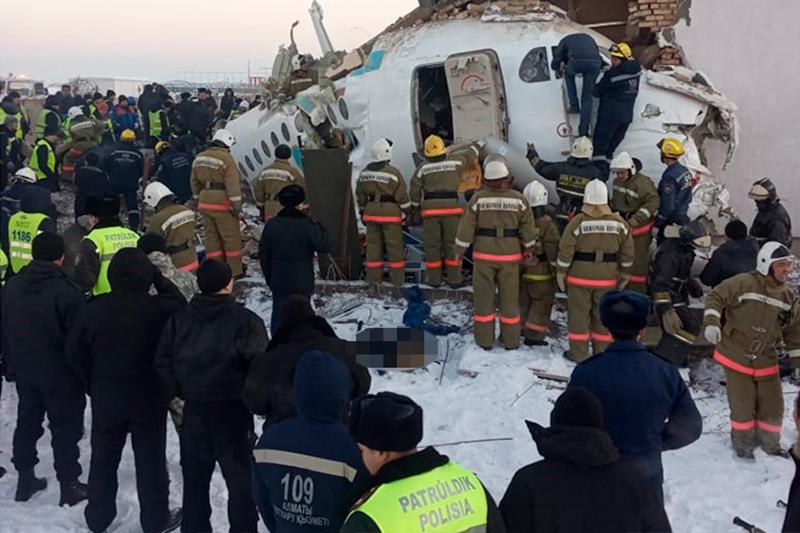 The government of Kazakhstan has set a special commission to investigate the incidence and has also suspended the Bek Air Company's flights, the press service of the Kazakh Industry and Infrastructure Ministry has said.
Kazakh Committee for Emergency Situations has identified seven victims. They are Nikolai Astanov, R. Khaidarov, Baurzhan Kaliyev, Bazarkhan Karibayev, Marat Muratbayev, Abai Nurbayev and A. Isina.