Big economic reforms have made India one of the Fastest Growing Major Economies in the world: Eco Affairs Secy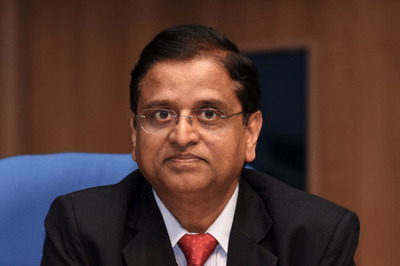 NewDelhi : The big reforms undertaken by the Government of India for raising economic growth and maintaining macroeconomic stability have made India one of the fastest growing major economies in the world, said Subhash Chandra Garg, Secretary, Department of Economic Affairs (DEA), Ministry of Finance.
Shri Garg was addressing the Special Event hosted by US-India Strategic Partnership Forum on 'Indian Economy: Prospect and Challenges' in Washington D.C. USA Yesterday. He said that the launch of the GST represents an historic economic and political achievement, unprecedented in Indian tax and economic reforms, which has rekindled optimism on structural reforms. He further emphasized that India carried-out such major reforms when the Global Economy was slow. With the cyclical recovery in global growth amid supportive monetary conditions and the transient impact of the major structural reforms over, India will continue to perform robustly.
Of the four Sessions of the International Monetary and Financial Committee (IMFC) of the IMF being held during the Spring Meetings, the first two sessions – Introductory Session and the Restricted Session on Early Warning Exercise (EWE) – were held yesterday, 20th April, 2018.. Secretary (EA) participated in both these Sessions. The IMFC Introductory Session was focused was Global Developments and Prospects while the EWE was focused on Upcoming Risks to the Global Economy.
On the sidelines of the 2018 Spring Meetings of the World Bank and IMF in Washington D.C. yesterday, the Secretary, Department of Economic Affairs, Shri Garg also  held bilateral meetings with the General Director of Treasury, France; CEO, GEF; and CEO, MIGA. With CEO GEF, Secretary (EA) discussed the ongoing negotiations for the current replenishments (GEF6) being undertaken in the Facility. With CEO MIGA, Secretary (EA) discussed about the potential of engagement of MIGA in India and with Indian companies. He also met with USAID and discussed areas of cooperation for cost effective innovations and best practices in the field of development. He attended a Dinner Round Table organized by the US-India Strategic Partnership Forum (USISPF).
The Secretary, Department of Economic Affairs, Shri Garg is currently on an official tour to Washington D.C. to attend the Spring Meetings of the International Monetary Fund (IMF) and the World Bank and other associated meetings. He is accompanied by Mr. Urjit Patel, Governor, RBI and other senior officials.​