Keeping its tradition to launch new products in the second week of September, Apple Inc., the world's top technology company yesterday launched the iPhone Xs, Xs Max, and iPhone Xr at the "Gather round" event at Steve Jobs Theatre in California.
Phil Schiller, senior vice president of worldwide marketing at Apple introduced the new iPhones to the audience. The new variants of Apple iPhone were launched alongside the Apple Watch Series 4, that succeeds the Apple Watch Series 3. The tech giant for the first time has launched the iPhone with a support for dual SIM cards. Apple will offer eSIM (Apple SIM) as one option while the one provided by your carrier can be inserted into the regular tray. The iPhone Xs has a 5.8-inch Super Retina display while the Xs Max variant has a 6.5-inch Super Retina display, and the third iPhone, iPhone Xr, has a 6.1-inch LCD Liquid Retina Display – all three having a notch on the top.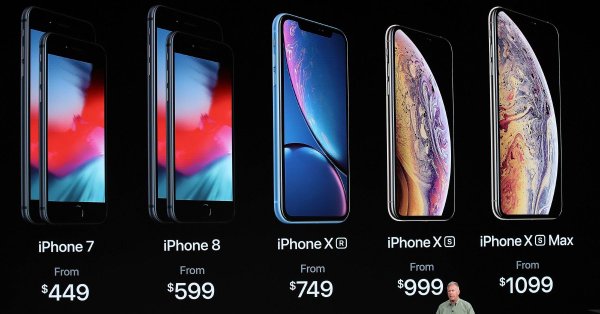 The new iPhone Xr comes installed with Apple's latest 7nm A12 processor, while its Liquid Retina screen is sized at 6.1-inches, which is larger than that installed on the flagship iPhone Xs, however the panel is an LCD display not an OLED. Camera-wise, the iPhone Xr packs a single-lens rear camera – the same wide-angle camera that is installed on the iPhone Xs. Battery life, has been improved by 90 minutes in comparison with iphone8.
The India pricing of the iPhone Xs and iPhone Xs Max is Rs 99,900 and Rs 1,09,900, respectively. Both the iPhones will be available in the country starting September 28 across major online and offline retailers. As for the iPhone Xr, the base model will start at Rs. 76,900.