All Domestic, International Flight operations to remain suspended till May 3 : DGCA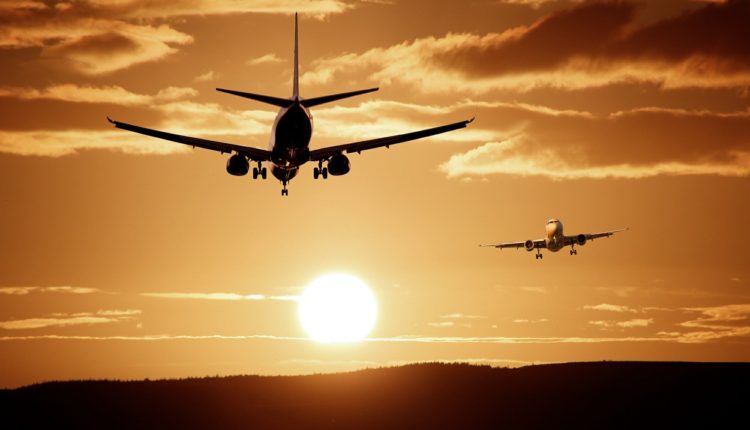 New Delhi: The Directorate General of Civil Aviation (DGCA) on Tuesday announced that all domestic and international flight operations will remain suspended till May 3, 2020.
The aviation regulator announced the decision following Prime Minister Narendra Modi's announcement on Lockdown extension till May 3.
However, this flight restriction will not be applicable to international all-cargo operations and specifically approved flights by DGCA.
"…. It has been decided that all scheduled international commercial passenger services shall remain closed till 18.30 hours GMT of May, 2020. However, this restriction will not apply to international all-cargo operations and flights specifically approved by DGCA." DGCA said in a circular.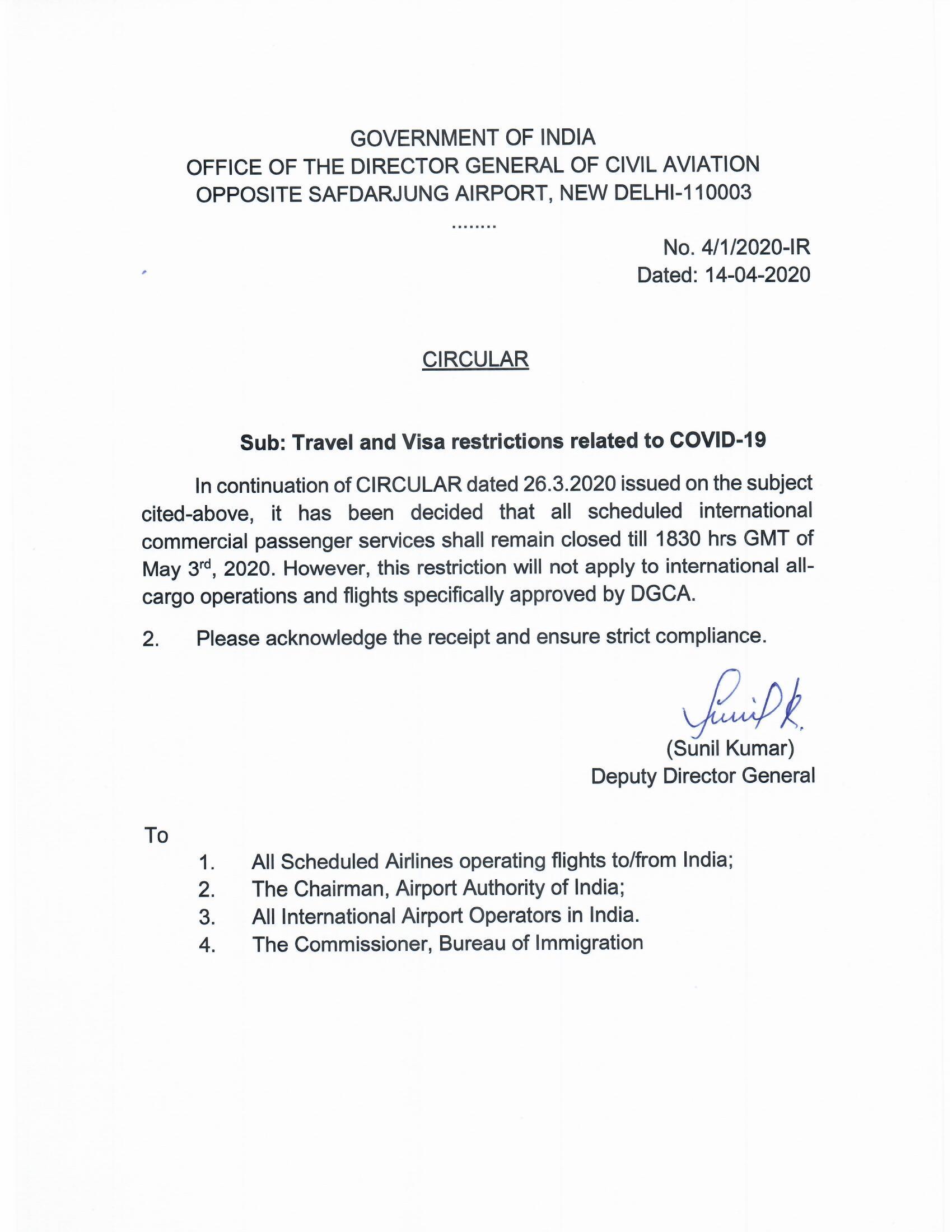 The Prime Minister, in his address to the nation today, announced a 19-day extension of the lockdown till May 3. He also announced stricter enforcement of the lockdown till April 20. The detailed guidelines of the extended lockdown will be issued by 15th April.
India's total number of cases has touched 10,363 by Tuesday , which includes 8988 active cases and 339 deaths. Worldwide, the total number of cases has risen to 19.25 lakh including 1.19 lakh fatalities and 4.47 lakh recoveries. Of the world's 19.25 lakh COVID19 cases, only 5 countries US, Span, Italy, France and Germany account more than 60% cases.