Ayodhya : The building of the Ram Temple at Ayodhya will build the country, unify communities. It'll be a new symbol of the new India and a developed India. He said, with the "bhoomi Puja" there will be a grand temple for "Ramlala (Infant Ram) who has been living in a makeshift tent for years.
Every heart is illuminated today, it is an emotional moment for the entire country… A long wait ends today… A grand temple will now be built for our Ram Lalla who had been living under a tent for many years," said PM Modi.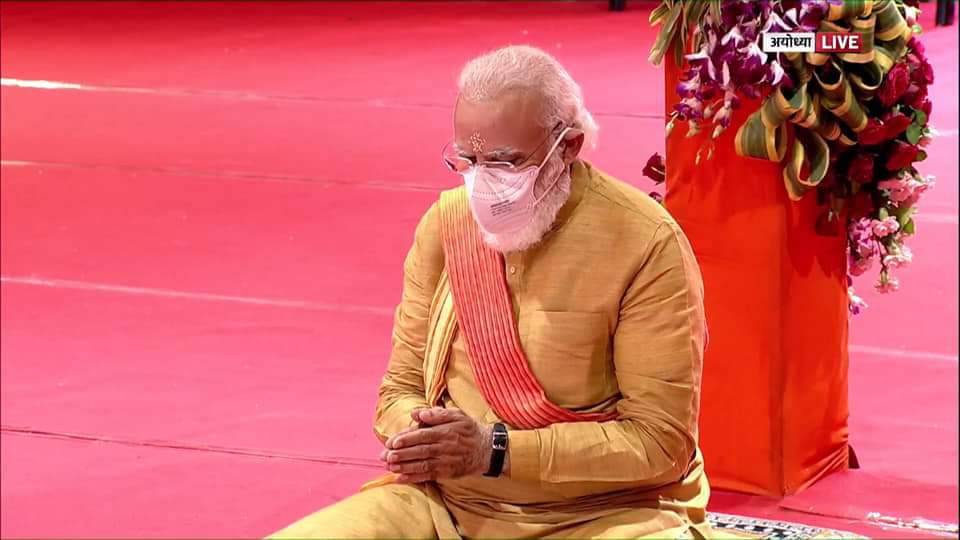 'Jai Siyaram'. This call is resonating not only in the city of Lord Ram but throughout the world today. I express gratitude to all citizens of this nation, Indian diaspora across the world and all the devotees of Lord Ram on today's pious occasion: PM Narendra Modi.
Earlier Mr. Modi laid the foundation stone of the historic Ram Temple at Ayodhya in Uttar Pradesh in the presence of RSS chief Mohan Bhagwat, UP governor Anandiben patel, chief minister Yogi Adityanath and seers and devotees. The grand temple is expected to be completed in 3.5 years and is expected to be one of the holiest tourist attractions in the country.