Women are a rising force in the entrepreneurship world. By 2022 more than 1 billion women are set to join the economy as leaders, producers, employers, employees and entrepreneurs. The contribution of women to the economy is at its peak and rising. Time and again, various research has shown that women-led businesses are outperforming their peers. In the past few decades, Businesses have slowly realised the need for women in the top leadership to drive sustainable financial returns.
Women entrepreneurs are coming in the foreground of almost all sectors of the economy. B2B space that was traditionally dominated by men led businesses is one such sector where women are increasingly taking part.
Meet four women entrepreneurs who are changing the B2B landscape in the country.
Smiti Bhatt Deorah, Co-Founder and Chief Operating Officer, Advantage Club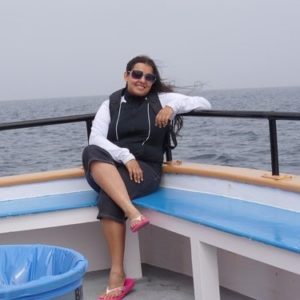 Smiti Bhatt Deorah is a young and enthusiastic entrepreneur who co-founded Advantage club with Sourabh Deorah. She has worked with Microsoft in the past and has done her master's in Computer Science from the University of California in Los Angeles (UCLA). With substantial experience in B2B relationship building and account management, Smiti launched Advantage Club with Sourabh in 2016. The company is an employee-centric organisation and offers companies curated deals, rewards and offers from more than 200 brands.
For Smiti, it all began while working at Microsoft when she felt valued and rewarded by the employee perks and benefits she received. Smiti and Sourabh together recognised the potential employee rewards platforms had and came back to start India's first employee reward and recognition platform. Today the company is profitable and has over 6000 companies as clients, including Café Coffee Day, Samsung, Lifestyle, PNB Home Loans, Max Healthcare, and several others. Personalised rewards offered under Advantage Club are a measure that helps companies to improve employee satisfaction and engagement.
Upasana Taku, Co-Founder and COO, MobiKwik and Mobikwik Payment Gateway
Upasana, a Standford University alumni, co-founded digital payments and financial services startup Mobikwik with Bipin Preet Singh back in 2009 to simplify payments in India. The company started as an e-wallet service and today has expanded in three business lines – consumer payments, payment gateway and financial services. Before starting a venture of her own Upasana headed many high impact projects for companies like HSBC and PayPal and gained immense experience about payment systems. She is one of the most recognised faces in the fintech space in the country.
Rashi Aggarwal, Co-Founder and COO, Zypp
Rashi Aggarwal co-founded Zypp India's 1st electric bike and e- Scooter sharing app and platform in 2017 with Akash Gupta. This dockless eco-friendly bike-sharing platform started as a B2C business, and recently it has shifted focus towards the B2B sector with clients ranging from food delivery business to e-commerce establishments. Previously a fashion entrepreneur, this is the second entrepreneurial venture undertaken by Rashi who dreams of a cleaner and carbon-neutral world.
Ankiti Bose, Co-Founder, Zilingo
Mumbai based, Ankiti Bose, is the first Indian female co-founder and CEO of a unicorn status startup. She has been featured in Forbes Asia 30 Under 30 list in 2018 and Fortune's 40 Under 40 along with Bloomberg 50 in 2019. Her achievements come at the back of Zilingo, a technology and commerce platform in the fashion industry that offers services for players across the fashion supply chain.