Konark Festival Day-2 :  'Ramayana' in Balinese and 'Soorya' in Odissi
Bhubaneswar : Five day long Konark Festival on the second day witnessed 'Ramayana Ballet' and a tribute to the Sun God in Balinese dance and Odissi recital respectively. Balinese Dance Group from Indonesia presented the episode of Sita's abduction who was left alone while Ram and Laxman were chasing the golden deer. The other choreography of Balinese was Selat Segara, the contemporary dance which is commonly performed as a welcome dance to greet the audience and an offering to the deities.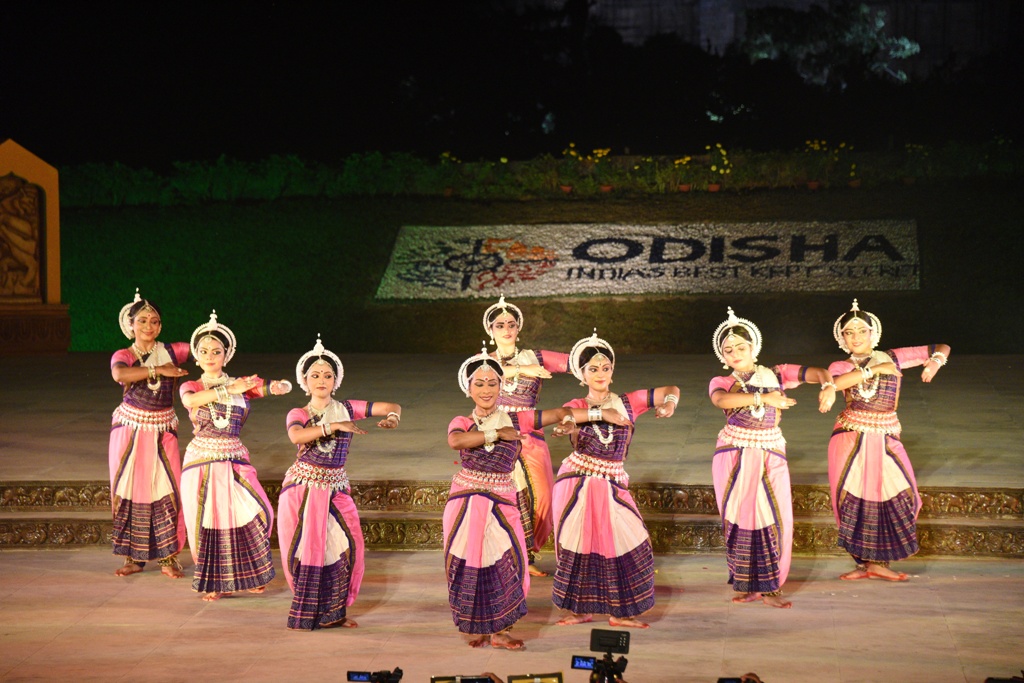 The dancers of Odissi group, Shinjan Nrityalaya' spearheaded by Guru Aloka Kanungo came up with prayer to Soorya Deva who is Brahma, Vishnu and Maheswar, the trinity in one. This was followed by Mana Sambhar Pallavi, the pure dance on the composition of Pt. Ramahari Das. The concluding choreography in Odissi was 'Mahavidya' ten facets of Shakti, the formidable energy.
The evening witnessed formal opening with the lighting of the lamp by Samir Ranjan Das, Minister of School & Mass Education, Odisha, Secretary Tourism Vishal Kumar Dev, Director Odiya Language, Literature and Culture Bijaya Kumar Nayak, Director I & PR Krupasindhu Mishra, Director Tourism Sachin Ramachandra Jadhav and Managing Director, OTDC Ltd. Hemkanta Say.
The programme was compered by Dr. Sadhana Sribastav and Dr. Mrutyunjaya Rath with the assistance of Dr. Sangita Gosain, Utpal Pati, Dr. Ratikant Pattanayak.