Arcellor-Mittal to invest Rs.2000 Crore to expand capacity of its Iron Ore Beneficiation & Pelletisation Complex in Odisha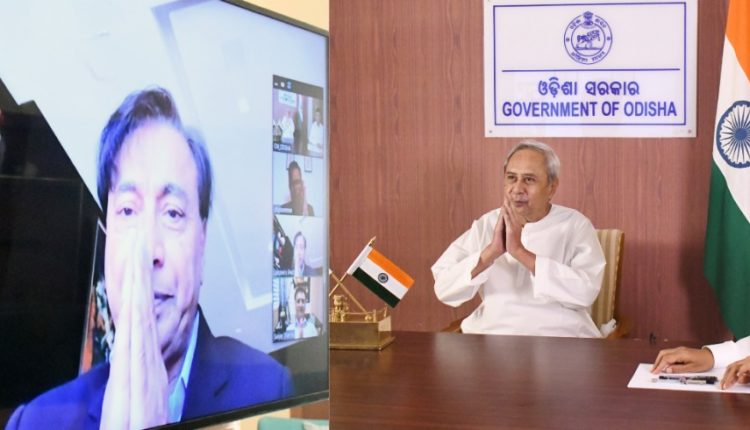 Bhubaneswar:  Arcelor-Mittal Nippon Steel, the world's top steelmaker has announced Rs.2000 Crore investment to expand the capacity of its Iron Ore beneficiation and pelletisation complex in Odisha.
The announcement was made by the company after a meeting between L.N.Mittal, Group Chairman of Arcellor-Mittal and Odisha Chief Minister Naveen Pattnaik through Video Conferencing on Saturday.
As per the company's plan, the capacity of the Beneficiation plant will be expanded to 16 Million Tonnes per Annum (MTPA) from the existing 5 MTPA and the capacity of the Pelletisation complex at Paradip will be expanded to 12 MTPA from the existing 6 MTPA.
Following Arcellor-Mittal's acquisition of ESSAR steel under the Insolvency and Bankruptcy Code (IBC) last year, the LN Mittal led company took over the latter's Pelletisation and Beneficiation projects in Odisha.
Arcellor-Mittal has also bagged the Thakurani and Sagasahi Iron Ore block with an estimated reserve of 179 million tonnes. This block was among the 5 Iron Ore blocks that have been reserved for Specified End Use for the production/ manufacture of sponge iron and/or pig iron and/or steel and/or pellets.
According to sources, the Odisha government is in talks with Arcellor-Mittal to revive the 3 MTPA steel project originally proposed by Essar Steel. Essar Steel had signed an MoU with the Odisha government in 2005 to set up the Steel project.