New Delhi: The devastating floods in Kerala are likely to have a effect on the Indian Tyre industry and the Indian Automobile industry as a whole, mainly due to supply disruption in Natural Rubber (NR). The South Indian state accounts almost 90% of India's total output of Natural Rubber, the principal ingredient for tyre making, estimated India Ratings and Research (Ind-Ra).
"Input costs would increase for tyre companies over the next two to three quarters, due to a disrupted natural rubber (NR) supply amid severe floods in Kerala. Domestic tyre production of South India based tyre plants is also likely to get impacted in the near term" said Ind-Ra.
Domestic NR production meets over 50% of the requirements of tyre companies in India and Kerala accounts for close to 90% of the total domestic rubber production. Floods in Kerala will disrupt domestic NR supply and hence tyre companies will resort to higher imports to meet the rising tyre demand. NR imports attract a duty of 25%. Additionally, with a depreciating rupee, imports are likely to be more expensive and thus will hurt margins of tyre companies amid a rise in rubber procurement costs.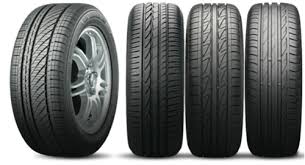 Domestic production fell 12% yoy in 1QFY19 compared with a 14% yoy rise in consumption, thus imports saw a rise of 25% yoy. Although local NR production has been falling since January 2018 due to weak prices, a rise in the minimum support price in July 2018 would have encouraged higher domestic production, if not for the floods.
Margins Impact: Ind-Ra expects EBITDA margins of the aggregate tyre industry could fall by 1.5%-2% between 2Q-3Q of FY19, due to a higher cost of production as rubber is a major raw material in tyre production, forming around 50% of the total raw material costs.
NR prices have been rising since May 2018, amid low domestic production and an increase in MSP for kharif crops in July 2018. Domestic NR price increased to INR133.5/kg on 21 August 2018 from INR129.2/kg in July 2018. Also, tyre companies have been already facing margin pressures due to a rise in carbon black and other crude oil derivatives.
The weak closing inventories at end-1QFY19 and loss of some inventories at the growers and dealers' end could further affect rubber availability in the near term. Ind-Ra estimates closing inventory of NR was around 234,000 tonnes at end-June 2018 (March 2018: 292,000 tonnes), of which about 60% could be lying with the growers and dealers, and thus likely to be impacted by floods. Closing stock was low at around 2.3x of the monthly consumption at end-1QFY19 due to the weak domestic production during the quarter and rising consumption.