India's Steel demand improves in Q3, may pick-up further in Q4 : Ind Ra
By T. Moharana
Biznextindia: India's domestic steel demand is showing signs of improvement in the recently concluded December quarter and could further pick-up in the current quarter (Q4) and is a key driver of improved domestic steel realizations. The demand in 2HFY20 is however not likely to witness the same levels as in FY19, estimated India Ratings and Research (IndRa).
"Within the construction segment, the demand pick up for long steel products was slightly delayed post the conclusion of the monsoon season with the ban on construction activities to address the pollution levels in Delhi-NCR region in November 2019. However, steel consumption will improve in December 2019 with the Supreme Court partially lifting the ban on construction activities" said Ind-Ra in its November 2019 edition of credit news digest on India's steel sector.
The gross spread per tonne (realisation per tonne of steel – raw material cost per tonne of steel) within the hot rolled coil product segment has improved by INR2,200/MT in mid-December 2019 from end-1HFY20. This can be largely attributed to an increase in steel realisations clubbed with a simultaneous fall in coking coal prices.
Coking coal prices (CNF India, Australia premium HCC) have remained volatile over July-December 2019 and are 30% lower in mid-December 2019 than in April 2019, contributing towards improvement in gross spreads. Within China, the Shandong Provincial People's Government has formulated a coking capacity reduction plan with a view to reduce coking coal consumption by 10% during the 13th Five-Year Plan period in Shandong province. Shandong's coking capacity reduction should be 6.55 million tonnes in 2020 with reduction task for 2020 being needed to be completed by April 2020. The reduction in coking coal consumption shall aid in keeping coking coal prices at lower levels.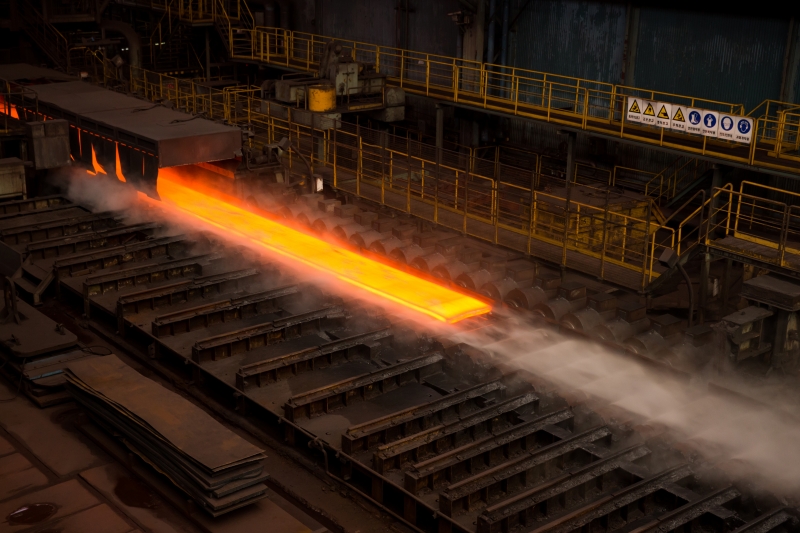 On the domestic front, the possible disruption in iron ore supplies in case of delays in the auction of iron ore mines continues to be a key monitorable. With the possible disruption, steel players will look to increase production levels over remaining FY20 and also capitalise on improved gross spreads. This is likely to contribute towards higher inventory levels with improved steel prices. India's crude steel production was at 72.41MT in the eight months ended November 2019 from 106.44MT in FY19. Further, with a view to make domestic steel players more cost competitive, the Indian government is likely to come out with a white paper in the next three to four months.
In the global front, World crude steel production dropped by 1% to 147.8 million tonnes (Mt) in November 2019. The drop in output is being attributed to the decline in production in India and Japan, the world's 2nd and 3rd largest steel producers. While India's Crude Steel output dropped by 2.8% to 8.9 Mt, Japan's Crude Steel output dropped by 10.6% to 7.7 Mt. South Korea's crude steel production was 5.9 Mt in November 2019, a decrease of 0.5% as compared to November 2018. Meanwhile, China, the World's largest steel producer has also reported 2% drop in crude output to 80.3 Mt, as compared to October out of 81.5 Mt.