Covishield, Covaxin effective on all four variants of COVID-19, Report on vaccine effect on Delta plus in next 8-10 days : DG, ICMR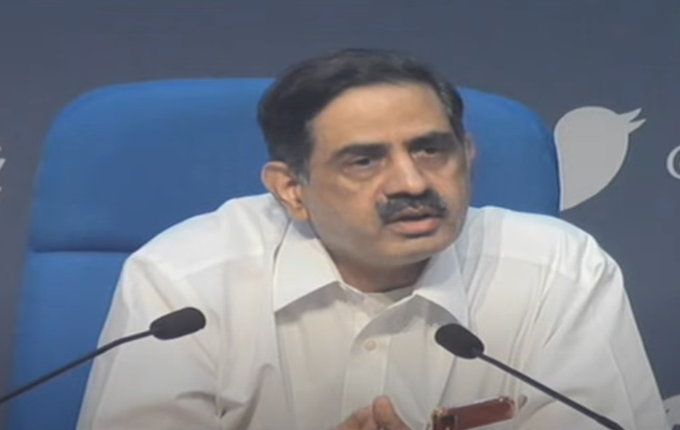 New Delhi: Both Covishield and Covaxin are effective against all four-alpha, beta, Gama and Delta variants of Covid-19. However, laboratory tests to check both the vaccine's effect on the Delta plus variant is going on and we should have the results in the next 7 to 10 days, said Dr. Balaram Bhargava, Director General of Indian Council of Medical Research (ICMR).
Speaking at union Health Ministry's press conference, he said that currently total 48 cases of Delta plus variant (AY1/2) are identified in 12 states of the country. The cases are isolated and are being cultured at ICMR-NIV.
The Delta plus variant signifies Delta variant with an additional mutation.
The highly infectious Delta variant has already spread to 174 districts in the country as on 21st June which was in only one district in December 2020 and in 54 districts in March 2021.
So far Over 21,000 cases of  Delta variant have been identified in different states of  the country. Out of which 8 states are important where we have found more than 50% of the variant of concern (Delta variant). These states are Andhra Pradesh, Delhi, Haryana, Kerala, Maharashtra, Punjab, Telangana & West Bengal, said Dr SK Singh, National Centre for Disease Control (NCDC) Director.