Biznextindia :  Tech-start-up Matter has unveiled India's first geared electric motorbike, mobilizing India's 15 million motorbike market towards a beautiful future – one that is green and connected, aided by next generation technology.
Perfected for trails and roadways, the motorbike has been designed and engineered in-house from the ground-up, with a consumer-centric product development approach focused on safety, security, reliability, and performance. The vehicle will be manufactured from its facility in Ahmedabad and will be available across major cities in India. The company will open booking for the bike soon.
"This is a huge milestone in the journey with Arun, Prasad, Saran, and the 300 innovators at Matter. With many firsts, I am proud to say that this motorbike will be leading us into the future that we all have dreamt about. Our vision has motivated us to challenge the status quo, remain persistent and resilient towards the goal, and walk a difficult path with agility. Today we accelerate India's journey to electrification as India rides on motorbikes" its Founder and Group CEO, Mohal Lalbhai, said.
The motorbike is powered by an integrated, high-energy density, 5 kWh Power Pack, the matterEnergy 1.0. The Power Pack has been developed in-house with Indian environmental and usage conditions in mind and is an integrated unit that houses the Battery pack, the Battery Management System (BMS), the Drive Train Unit (DTU), power conversion modules and other protection systems.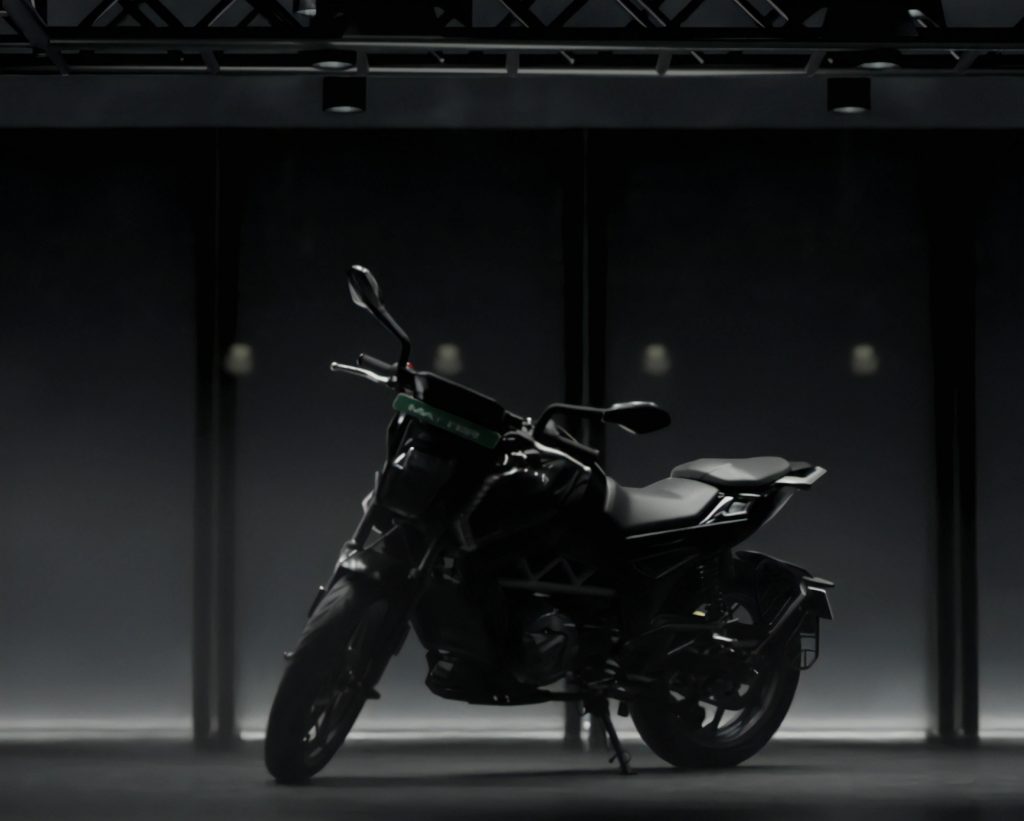 The pack has multiple patented technologies including the Integrated Intelligent Thermal Management System (IITMS) that uses revolutionary active liquid cooling technology that ensures the optimum performance of all constituents of the pack, which also makes it India's first liquid-cooled electric two-wheeler battery pack.
To enable a high-quality, smooth, and an extremely responsive ride, Matter has developed matterDrive 1.0, a revolutionary propulsion system that combines an electric motor with the Matter Hypershift manual gearbox, which provides complete control of the power delivery to the rider. The 10.5kW electric motor paired with the proprietary sequential manual transmission expands the performance range of the drivetrain and provides consistent power delivery, flat torque, and efficiency like no other.
Charging Systems
The motorbike supports both standard and fast charging through a common connector. The vehicle is equipped with a standard on-board 1kW Intelligent Charger, matterCharge 1.0, which offers the flexibility and convenience of charging the vehicle at any 5A, 3-pin plug point. The on-board charger can charge the vehicle in less than 5 hours and has an over charge protection as well.