New Delhi: Following the central government's announcement on extension of lockdown till May 3, several automobile manufacturers have announced suspension of production till further notice.
Maruti Suzuki, India's top car maker has announced suspension of production at its Gujarat facility. Earlier, it had suspended production till April 14.
"Maruti Suzuki has been informed by Suzuki Motor Gujarat Pvt Limited (SMG) that pursuant to the latest Government directive on the COVID-19 situation, they will be extending the suspension of production of cars till further notice. Earlier the suspension was till 14th April, 2020.." Maruti Suzuki has informed the stock market.
Maruti Suzuki had reported 48% drop in its March domestic sales due to the coronavirus pandemic and the lockdown announced by the government since 25th March. With further extension of the lockdown, the company's April sales is likely to be severely impacted.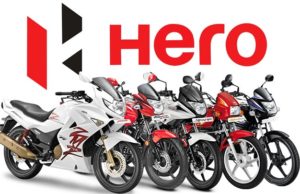 Similarly, Hero MotoCorp, India's top two-wheeler maker has also extended suspension of production at its manufacturing facility in Haryana.
"..We wish to update that in view of the directives issued by the Central Government relating to the extension of the countrywide lockdown until May 3rd, and the need to keep maintaining social distancing, operations at our manufacturing facilities in India will continue to remain suspended till further notice" Hero Motocorp has intimated the stock market.
Keeping in view the rising Coronavirus cases in the country, the Prime Minister Narendra Modi on Monday extended the nationwide lockdown period till May 3. Several Airlines have also suspended their operations after the announcement by the Prime Minister.