Investors lose 11.4 lakh crore as stock markets crash on Corona Virus fear
Sensex plunges 2919 points, Nifty closes below 9600 points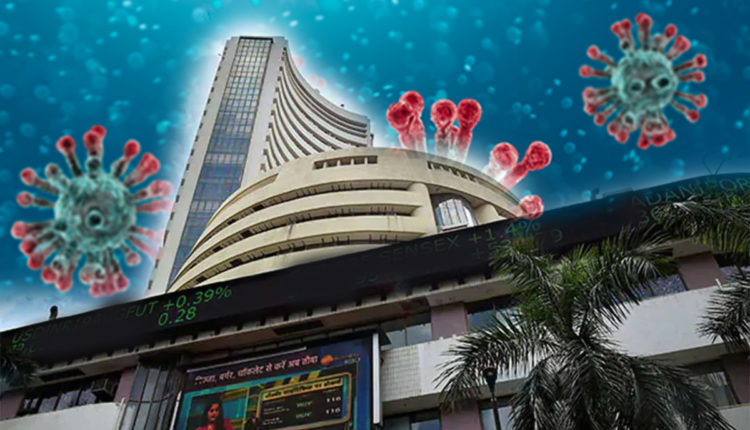 Mumbai: World's leading stock markets on Thursday suffered one of their biggest single-day fall as the World Health Organization (WHO) declared the Corona Virus as a Global Pandemic. In India, the BSE Sensex crashed by 2919.26 points or 8.18% to close at 32,778  points making it the worst single-day fall in history.
Similarly, the NSE nifty fell by 868.25 points or 8.30% to close at 9590.15 points. This the first time since September 2017, the Nifty closed below 9700 point.  The carnage in the Dalal Street has wiped off investor wealth by 11.42 lakh crore.
All 30 Sensex stocks were trading in the red with stocks like SBI, ITC, Axis Bank, ONGC were down in the range of 11-15%. Meanwhile, all 11 Nifty sectoral indices ended in red with Nifty PSU Bank index falling over 13.15% dragged by Canara Bank, Punjab national Bank and J&K Bank. Similarly, Nifty Metal index too slipped 9.71 per cent weighed by weakness in Welspun Corp, Jindal Steel and Vedanta.
Meanwhile, the global stock markets plunged into bear zone after the travel ban announced by US president Donald trump. European shares fell to their lowest in almost four years, with the benchmark STOXX 600 index falling 4.9% in early deals. While, Japan's Nikkei plunge by 4.4%, US S&P 500 fell by 4.9%.
WHO on Wednesday declared COVID-19 as global pandemic urging world community to be united in the fight against the virus. Global corona virus death toll rises to over 4500 with 124,000 positive cases in 109 countries. In view of the pandemic, the Indian government on Wednesday has suspended all tourist Visa's till April 15. The United States has also banned all travels from Europe to the country for 30 days.