Zen Technologies secures Patent for its Containerised Tubular Shooting Range
Biznextindia: Leading defence training solutions provider Zen Technologies has been granted a patent by UK Patent office for Containerised Tubular Shooting Range (CTSR). The patent is likely to give the company an exclusive right to many foreign markets.
With the rapid increase in urbanisation, the shooting ranges in the suburban areas have been swallowed by the growing urban landscape. In addition, the supersensitivity pertaining to environmental pollution caused by a shooting range is ensuring that ranges are slowly becoming an endangered specie.
CTSR is a Range-In-a-Container Solution where security forces can train their personnel rapidly and efficiently with much more effective than conventional ranges. The system eliminates the need for huge swathes of land and the threat of environmental pollution. The solution also frees up very valuable land for the purpose of alternative use.
This product is expected to have a significant demand overseas where the sensitivity pertaining to ranges is very high. In India, it is being used in Indira Gandhi International Airport, New Delhi and many other locations. The system has also been exported.
What is  Zen CTSR ?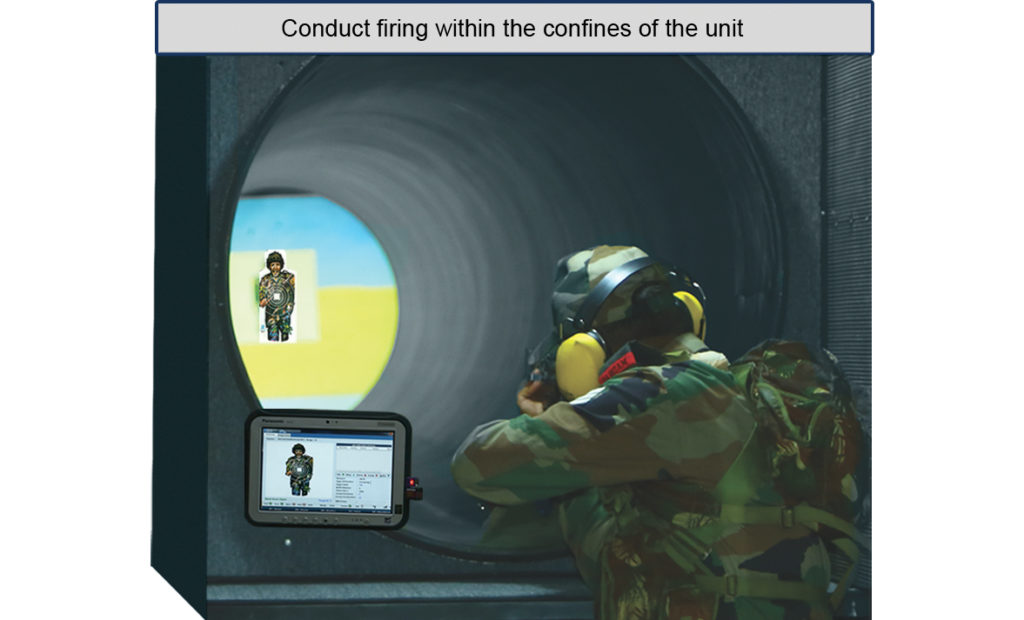 Zen CTSR is a secure indoor substitute for live firing. It is self-contained, transportable and reduces considerably the area required for a range.
Two trainees can fire at a time. There is no injury-risk for the shooters, even from accidental fire as each shooter is confined to a tubular booth. The design of the tubular booth is such it does not allow the fired bullets escape from it. Fire retardant materials have been used to ensure the range is safe for training and testing and it is fitted with emergency lighting.
The Range that is available in a standard 40' container:
Facilitates training with Small Arms
Lets firers practise even in lying position
Includes provisions that support installation of Smart Target System, which detects bullets' points of hits and displays them on the Firing Point Equipment placed near the shooter
Accommodates extension of the length of range with additional containers.