Lanjigarh : Vedanta Limited, Lanjigarh, India's premier producer of metallurgical grade alumina,hosted Sanjeeb Kumar Mishra, IAS,Secy. National Recruiting Agency, Govt. of India, Central Nodal Officer – Jal Shakti Abhiyan, and Central Prabhari Officer – NITI Aayog, on his official visit to Lanjigarh. He was accompanied by P Anvesha Reddy, IAS, District Magistrate & Collector of Kalahandi, Dr. Biswajeet Das, Sub-Collector of Kalahandi, and other eminent district and block officials, including Smt.Kamla Patra, Chairman of Lanjigarh Block, and Saraswati Munda, Sarpanch of Lanjigarh Gram Panchyat.
The dignitaries visitedthe plant operations, where GG Pal, Dy. CEO – Alumina Business, Vedanta Ltd., elucidated on the company's operations and socio-economic impact in the region. He also elaborated upon the community development endeavors, specifically in the realms of education, healthcare, skill development, livelihood, fostering tribal arts & culture, and promoting grassroots sports such as archery.
"We are delighted to host Mr. Sanjeeb Kumar Mishra, Ms. P AnveshaReddy and key officials from the region at our Alumina Refinery operations. Sustainable and inclusive development is fundamental to the way we run the alumina operations of Vedanta Aluminium, India's largest producer of aluminium. Our mission is to enable our aluminium smelters to boost India's self-reliance in aluminium, in a way that creates long-term sustained value for us and our local communities. In this journey, we are committed to work with the local administration and communities to better the quality of life in the region" GG Pal, Dy. CEO – Alumina Business, Vedanta Ltd., said.
He visited the DAV Vedanta International School, which was the first English medium school set up by the company in the region. The school has about 1,300 students, 90% of whom belong to local communities. This school created an aspiration for quality education among local communities, which is reflected in the rise in literacy levels in Kalahandi from 38.4% in 2001 to 50.9% in 2011.The dignitaries interacted with the students and staff of the school and encouraged the students to pursue their dreams with passion.
Mr. Mishra also interacted with some of the graduates of Vedanta Lanjigarh's skills training program and awarded them with their certificates.The company is sponsoring 6-months behavioral training course for nearly 100 youth at KIIT, Bhubaneswar, of which the first batch of 23 people have already graduated.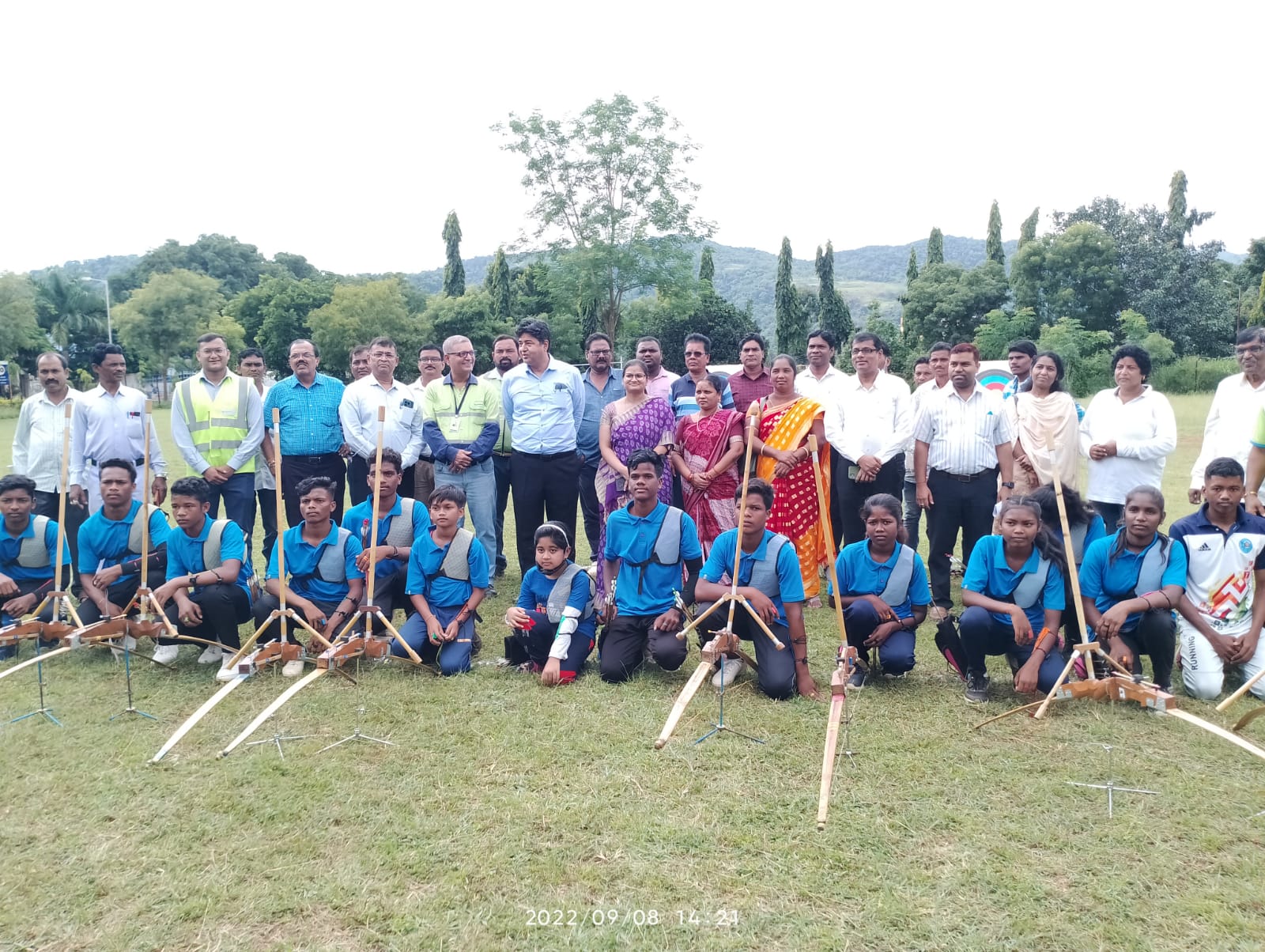 He also visited an exhibition of Dhokra and Saura artists of Lanjigarh where he appreciated their beautiful sculptures &art and interacted with them. Vedanta Lanjigarh's long-running program to nurture regional arts has seen Dhokra and Saura artists flourish and garner national & international fame.
Dhokra, a5000-year-old art form dating back to the Indus Valley Civilization, was on the verge of dying because the Dhokra artisans of Kankeri village in Lanjigarh were unable to sustain with the meagre income their craft was fetching. Many artists even migrated to neighboring states to work as construction labourers.Recognizing their potential, Vedanta Aluminium trained artisans in modern techniques and contemporary designs, provided the initial seed capital, and created market linkage opportunities so their art could fetch better prices. Besides reviving the art, this program led to a movement of reverse migration of these artisans. Similarly, the company has been fostering a bevy of Saura artists, helping them convert their rich skills into a thriving profession.
On the final leg of the visit, he met and interacted with the budding archers of Vedanta Lanjigarh's archery training program. The company is providing youngsters from local communities with the required infrastructure and training to pursue their passion. Currently, over 40 students are enrolled in the archery program. They receive regular training from full-time coaches and have won several recognitions at the state and national levels.