Biznextindia :  Billionaire Mukesh Ambani on Tuesday indicated that Reliance Jio will launch 5G services in India  in the second half of 2021 which will be based on indigenous-developed network, hardware and technology components.
"I assure you that JIO will pioneer the 5G Revolution in India in the second half of 2021. It will be powered by indigenous-developed network, hardware and technology components. JIO's 5G service will be a testimony to your inspiring vision of Atma-Nirbhar Bharat (self-reliant India)" Ambani said at the India Mobile Congress.
He further said that policy steps are needed to accelerate early rollout of 5G and to make it affordable and available everywhere.
Jio has already been working with several global tech giant in the field of 5G technology.
Last July, Qualcomm, global leader in wireless technology had announced investment of Rs. 730 crore to acquire 0.15% stake in Jio. The association will support Jio to rollout advanced 5G infrastructure and services in India.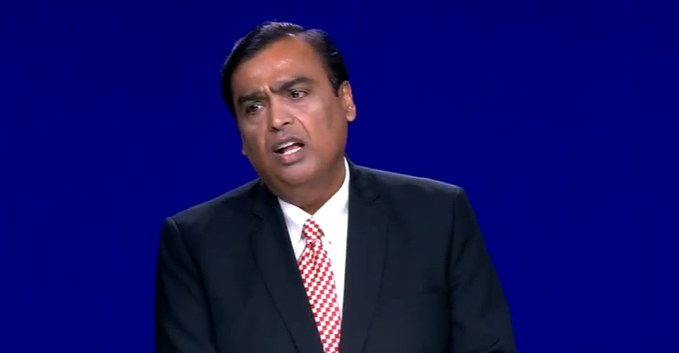 Indian Economy will  bounce back
Speaking on the economy he said that though the pandemic has posed challenges, Indian economy will bounce back with unprecedented acceleration.
"The Indian economy will not only bounce back, but will also grow with unprecedented acceleration.India can — and India will — prove cynics wrong by becoming a $5 trillion economy. It will be a More Equal India…… with increased incomes, increased employment, and improved quality of life for 1 billion Indians at the Middle and Bottom of the Economic Pyramid" he said.