Jio is uniquely positioned to seamlessly upgrade from 4G to 5G : Mukesh Ambani
RIL to launch JIOPHONE NEXT on Sept 10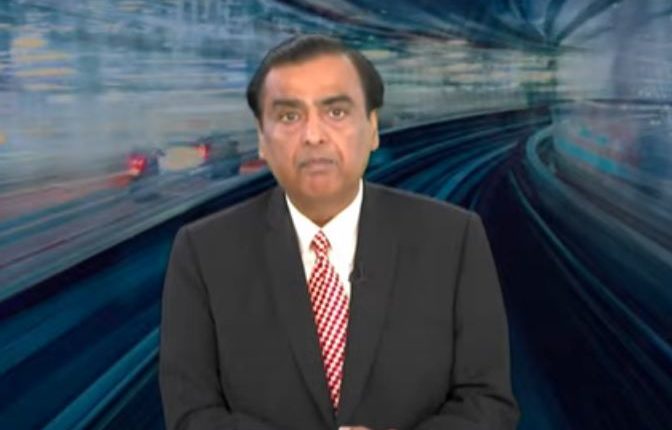 Mumbai: Reliance Industries chairman on Thursday said that Jio's engineers have developed 100% home-grown and comprehensive 5G solution.
Speaking at RIL's 44th AGM he said that his company, together with its partners have tested Jio 5G solutions in India which has successfully demonstrated speed of well in excess of 1Gbps. Recently Jio has received regulatory approvals and spectrum to initiate 5G trials. He has expressed confidence to launch full fledged 5G service and because of its future proof architecture Jio network is uniquely positioned to quickly and seamlessly upgrade from 4G to 5G.
He added that jio is working with its global to develop full ranged 5G capable devices.
He said that JioFiber has acquired over 2 million new premises over past year. With a cumulative base of 3 million active home and business users, JioFiber has become the largest and the fastest-growing fixed broadband operator in India.
Ambani announced that Google and Jio teams have jointly developed a truly breakthrough smartphone – JIOPHONE NEXT. It is a fully featured smartphone supporting the entire suite of applications from both Google and Jio. The smartphone is powered by an optimized version of Android OS jointly developed by Jio and Google. It is ultra-affordable and packs cutting-edge features. It will be available in market from Ganesh Chaturthi, 10th September.