Infosys profit falls 6.8% in June Quarter, raises FY20 constant currency revenue guidance to 8.5-10%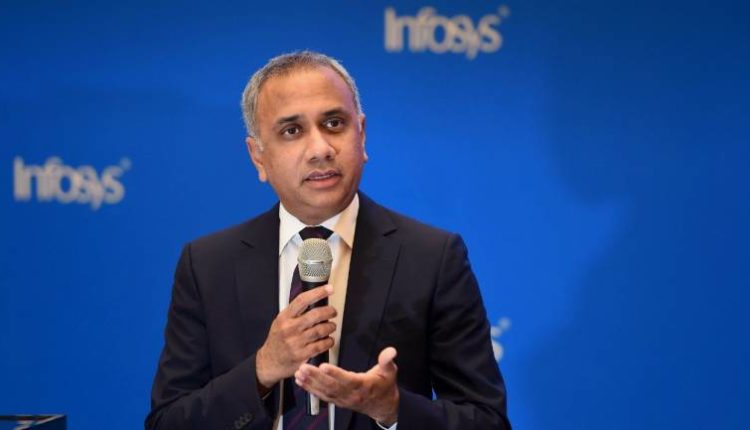 Biznextindia :  Infosys, India's second largest software exporter, has reported 6.8% drop in Net profit sequentially at Rs. 3802 Crore, down from Rs 4,078 crore in March quarter. However, the net profit has increased by 5% Year-on-Year basis from Rs.3612 Crore in the June quarter of FY2018-19. The Bangalore based company has raised its full-year constant currency revenue guidance to 8.5-10 percent.
 "We had a strong start to FY 20 with constant currency growth accelerating to 12.4% on year over year basis and digital revenue growth of 41.9%. This was achieved through our consistent client focus and investments which have strengthened our client relationships. Consequently, we are raising our revenue guidance for the year from 7.5%-9.5% to 8.5%-10% " : Salil Parekh, CEO and MD.
Q1 20 revenues grew year-on-year by 10.6% in USD; 12.4% in constant currency
Q1 20 revenues grew sequentially by 2.3% in USD; 2.8% in constant currency
Q1 20 Digital revenues at $1,119 million (35.7% of total revenues), year-on-year growth of 41.9% and sequential growth of 8.6% in constant currency
Increased FY 20 revenue growth guidance range to 8.5%-10% in constant currency
Maintained FY 20 operating margin guidance range of 21%-23%