Gogoro and poema global announce additional PIPE investment from hero Motocorp and Engine no. 1
With Hero Motocorp, Engine No. 1 and another investor, the oversubscribed Gogoro Poema Global PIPE increases to $285 million.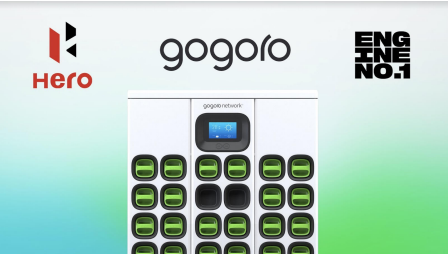 Taipei : Gogoro® Inc., a global technology leader in battery swapping ecosystems that enable sustainable mobility solutions for cities, and Poema Global Holdings Corp.,a publicly traded special purpose acquisition company, today announced its strategic partner, Hero MotoCorp, Engine No. 1 and another investor will be making a PIPE investment, raising the oversubscribed PIPE from $257 million to $285 million.
"We are proud to be adding PIPE investors Hero MotoCorp, a global leader in twowheel vehicles and Engine No. 1, a strategic investment group focused on creating long-term value by harnessing the power of capitalism to drive greater ESG thinking," said Horace Luke, founder, chairman, and chief executive officer of Gogoro. "Gogoro is transforming urban mobility in the world's most densely populated cities by changing how people use and share portable energy and we are well positioned to transform the urban mobility landscape and capitalize on the electric transition of more than a half billion two-wheel vehicles in Asia."
The existing PIPE is funded by a variety of investors including strategic partners Hon Hai (Foxconn) Technology Group and GoTo Group, the largest technology group in Indonesia, Gogoro vehicle partners, and new and existing financial investors including Generation Investment Management, Temasek as well as Gogoro's founding investor, Dr. Samuel Yin of Ruentex Group.
"Our investment in Gogoro's PIPE is in keeping with our vision – 'Be the Future of Mobility'. We are already partnering with Gogoro to bring modern electric vehicles and its battery swapping network to India and other global markets," said Dr. Pawan Munjal, Chairman & Chief Executive Officer, Hero MotoCorp.
Gogoro's battery swapping ecosystem is an established leading solution for electric refueling of lightweight urban vehicles. In less than five years, the Company has accumulated over $1 billion in revenue and 450,000+ battery swap subscribers. The combined company will focus on accelerating the global expansion of Gogoro's unique and proven subscription-based battery swapping service along with its electric vehicle and component sales business. Upon the transaction closing, the combined company will be named Gogoro Inc. and will be listed on the Nasdaq under the ticker symbol "GGR" and "GGRW."