Biznextindia : After Bharti Airtel and Vodafone Idea (Vi), Reliance Jio has also announced tariff hike upto 21 percent across all pre-paid plans. The updated tariff will be effective from 1st of December.
The basic pack of Rs.75 for Jio phone users, which offers 3 GB data per month, unlimited voice and 50 SMS for 28 days validity, will now be available at Rs.91. Similarly, the 129 pack, which provides 2GB/month data, Unlimited Voice, 300 SMS, will now be available at Rs.155.
On the other hand, the Rs,399 pack, which provides 1.5GB/day, Unlimited Voice, 100 SMS/Day, has been hiked to Rs.470.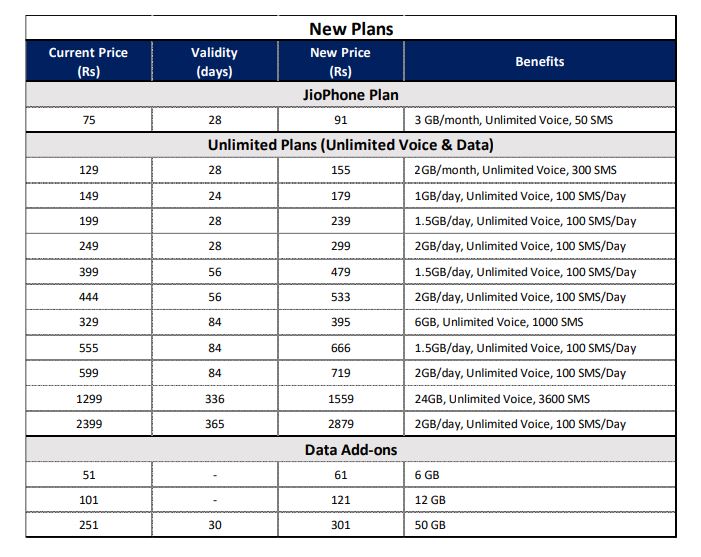 "In line with its commitment to further strengthen a sustainable telecom industry, where every Indian is empowered with a true digital life, Jio today announced its new unlimited plans. These plans will provide the best value in the industry. Upholding the Jio promise of providing the best-quality service at the lowest price globally, Jio customers will continue to be the biggest beneficiaries. The new unlimited plans will go-live on 1 st December 2021 and can be opted from all existing touchpoints and channels" the company said in a regulatory filing.
Last Week, Bharti Airtel and Vodafone Idea have also hiked prices up to 25 percent.