While India is under lockdown for 21 days, Telecom operators are coming up with unique plans to help people in this time of distress. While, Reliance Jio is offering free Calls and SMS to Jiophone users, its competitor Airtel has extended the pre-paid pack validity till April 17th, 2020.
According to the press release issued by Jio, it is offering 100 minutes of calls and 100 SMS free, anywhere in the country, till 17th April 2020. All JioPhone users will continue to receive incoming calls post validity. Jio is also providing a special facility, through which subscribers can recharge their mobile numbers through ATMs.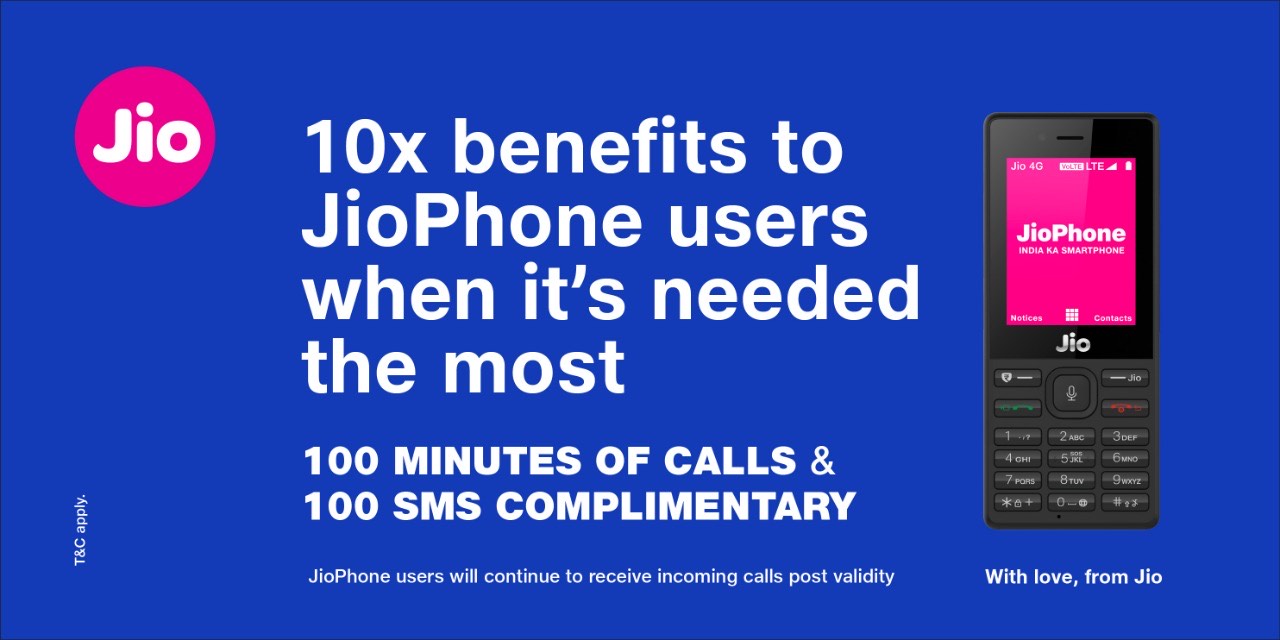 On the other hand, Airtel has announced special offers to assist low-income group subscribers impacted by COVID19 and the lockdown.
Airtel has extended the pre-paid pack validity for over 8 crore customers till April 17th. These customers will continue to get incoming calls on their Airtel mobile numbers even after the validity of their plan is exhausted. The company will also credit an additional Rs 10 of talk time in the pre-paid accounts of all these 8 crore customers to enable them to make calls or send SMS and therefore stay connected with their loved ones.
In view of the COVID19 outbreak, Prime Minister Narendra Modi last week announced lockdown across the country for 21 days. The nationwide lockdown will end on the 14th of April.