New Delhi: Amid tensions with China in Ladakh, the Indian Air Force (IAF) will get five Rafales on Wednesday. The Dassault aviation built aircrafts have taken off from Merignac, France on Monday morning. These 5 Rafales will be inducted in N°17 Squadron "Golden Arrows" of the IAF at the Ambala Air Force Station.
Speaking on the occasion, Dassault Aviation has said that the Rafale deliveries are on time is spite of the COVID-19 pandemic. The induction of Rafale in the IAF has paved the way to fulfil the present and future needs of India.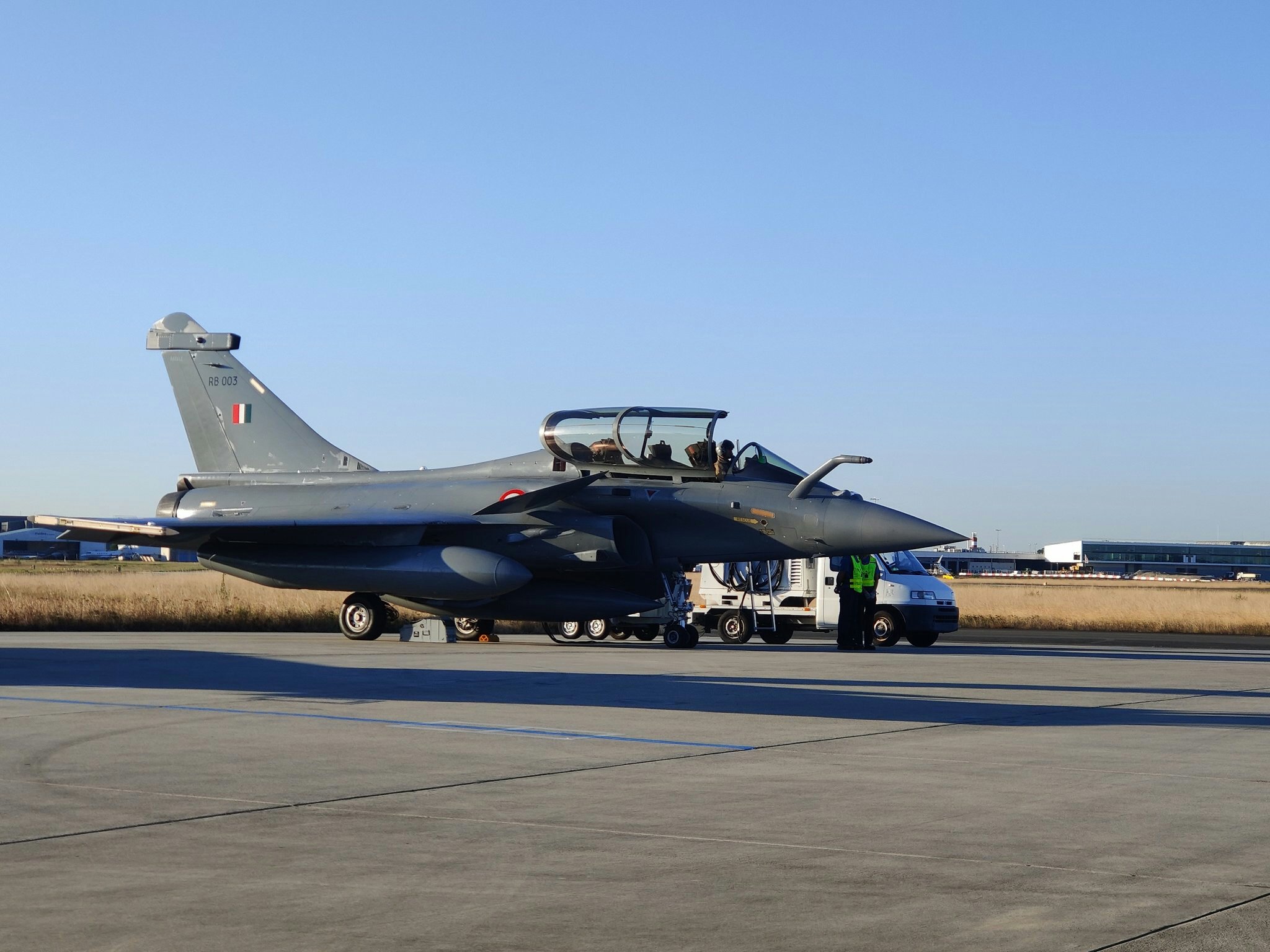 "This first ferry testifies that the program is running smoothly and that deliveries are on time in spite of COVID-19 pandemic. It initiates the induction of the Rafale in the Indian Air Force, in the frame of the contract of 36 aircraft, and paves the way to fulfill the present and future needs and requirements of the Government of India" said Dassault Aviation.
The 4.5 generation fighter aircrafts are being seen as a game changer for the IAF given their technical and combat superiority against the Chinese and Pakistani aircrafts.
"I am strongly impressed by the amazing efficiency and determination of the Indian Air Force and Indian Ministry of Defense, despite this unprecedented world health crisis, to master rapidly all aspects of the Rafale for comforting Indian sovereignty and contributing to the protection and security of Indian people, stated Eric Trappier. This new milestone illustrates once again the exemplary cooperation between Dassault Aviation and the Indian Air Force, started in 1953, and reasserts our total commitment to fulfill Indian Air Force requirements for the decades to come, and to be part of India's ambitious vision for the future".