LIVE : Election Commission Press Conference : 1st Phase on 11th April, Counting on 23rd May
The Voting will be held in 4 phases in Odisha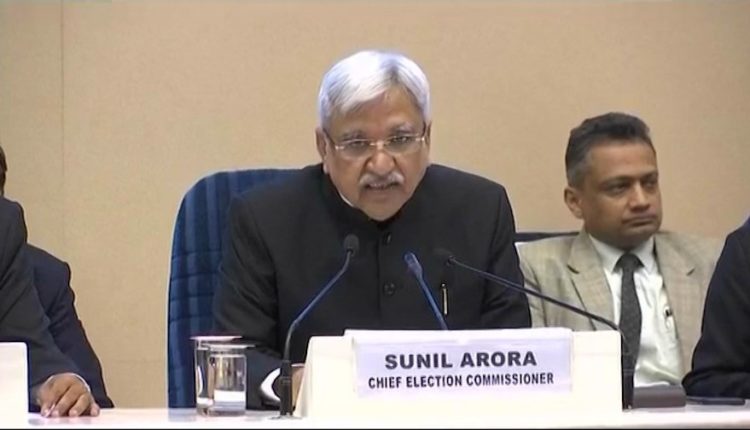 NewDelhi: The Election Commission of India today said that  the General election 2019 along with Assembly Elections in 5 states including Odisha will be held in 7 phases starting from 11th April to 10th May. The  1st phase of voting will be held on 11th April. The 2nd phase will be held on 18th, 3rd phase will be on 23rd April, 4th phase will be 29th April, 5th phase will be on th 6th May, 6th phase will be on  12th May, 7th phase 10th May. The Counting  will be held on 23rd May.
LIVE Now 📡: Press Conference by #ElectionCommission of India https://t.co/s05XsYHmKh

— PIB India (@PIB_India) March 10, 2019
The commission said that as many as 90 crore voters will cast their votes in the upcoming General Elections. Out of this, 1.5 Crore voters are first time voters in the age group of 18-19 years.