Odisha govt announces Unlock 6.0 guidelines, Classes 9-12 to open after Nov 16, Local authorities to decide on opening of Religious places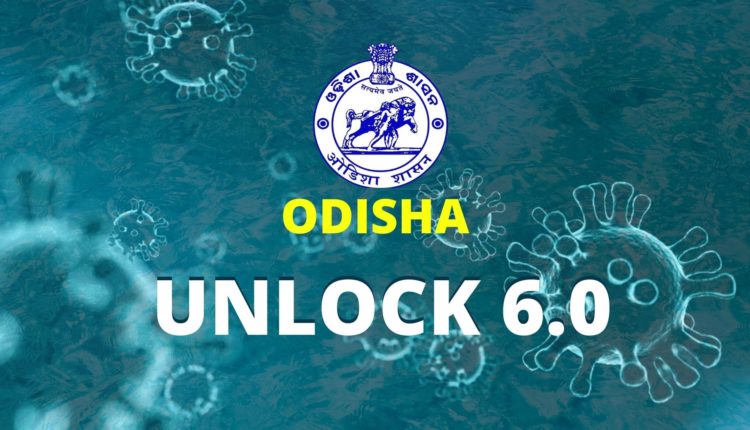 Bhubaneswar:  The Odisha government on Saturday released Unlock 6.0 guidelines to be effective for the entire month of November.  In these new guidelines, the government has further relaxed lockdown restrictions permitting opening of classes from 9th to 12th from November 16th, opening of religious places with the permission of local authorities.  For weddings, the state government has increased the ceiling on gathering of number of people from 50 to 200 from November 1. In funeral, 50 people will be allowed up from the current limit of 20.
The central government has already extended October's Unlock 5.0 guidelines till November 30.
Odisha Unlock 6.0 Guidelines
1. Containment zones continue to be under lockdown. Only essential activities will be allowed restricting movement of people within or out of the zones. There will be extensive contract tracing, house-to-house surveillance and other clinical interventions as required. No authority can impose any lockdown at district, sub-division, city or below level outside containment zones.
2. International air travel of passengers except as permitted by the MHA will continue to remain closed till Nov 30.
3. Large social, political, sports, entertainment, academic, cultural, religious functions and other congregations will remain prohibited till Nov 30.
4. Marriage related gatherings will be allowed with a maximum ceiling of 200 persons and funeral related gatherings with a maximum ceiling of 50 persons. Wearing of masks, maintaining social distancing and provision of thermal screening, use of hand wash and sanitiser will be mandatory.
5. All the academic institutions will remain closed till Nov 30. However, Class 9-12 in schools under control and supervision of School & Mass Education Department will open from Nov 16 as per guidelines/SOP to be issued by the concerned department.
6. Amidst closure of educational institutions, only conduct of examinations will be permitted, online/distance learning classes will be encouraged, teaching and non-teaching staff may be called to schools for online teaching/tele-counselling related work outside containment zones as per the SOP issued by the Ministry of Education and Ministry of Health & Family Welfare.
7. Higher education institutions will be permitted to open only for research scholars and post-graduate students in science and technology stream. All training activities including skill and professional development will be allowed.
8. The local authorities i.e. District Magistrates/ Municipal Commissioners may permit public worship in religious places  or places of worship with appropriate restrictions, based on local assessment of the situation with regard to spread of COVID-19 and in due consultation with relevant stakeholders.
9. Cinema halls, swimming pools, entertainment complexes, theatres, auditoriums, assembly halls, and similar places will continue to remain closed till 16th of November. After this, the government may take suitable decisions on opening these places based on assessment of the situation.