Supreme Court Dismisses Review Plea of Shapporji Pallonji Group Against Tata Sons Judgment, Ratan Tata welcomes Order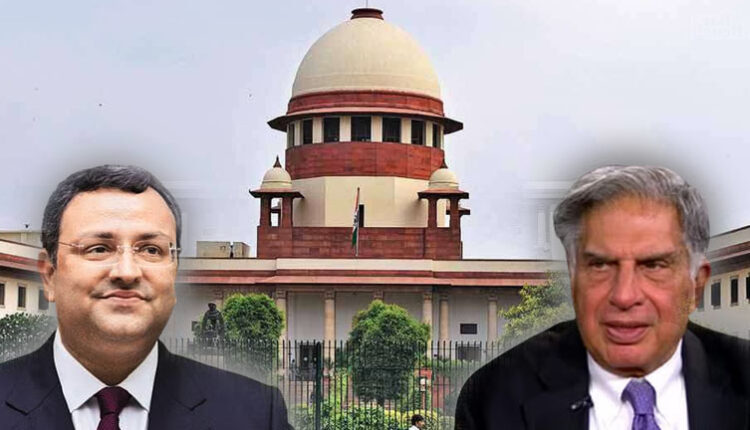 Listen to this news
New Delhi: The Supreme Court on Thursday dismissed a review petition filed by Shapporji Pallonji (SP) group challenging the top court's March 26 verdict in the dispute between Tata Sons Limited and Cyrus Mistry in which the Court had allowed Tata Son's appeal against National Compnay Law Tribunal (NCLT) order to reinstate ousted chairman Cyrus Mistry.
However, the court agreed to expunge certain adverse remarks against Mistry from the judgement.
The case was heard by a Bench comprising of Chief Justice of India NV Ramana and Justices AS Bopanna and V Ramasubramanian.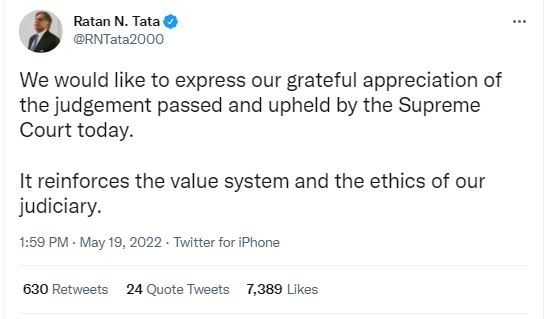 Meanwhile, Tata Sons Chairman Emeritus Rata Tata has welcomed the court order.
'We would like to express our grateful appreciation of the judgement passed and upheld by the Supreme Court today. It reinforces the value system and the ethics of our judiciary" he twitted.