Rivers can't exist without healthy Forests, Indigenous communities : Experts
3rd Odisha River Conference that kickstarts at Baripada
Bhubaneswar: Rivers, an important and integrated part of ecology, cannot exist without healthy forests, and healthy natural forests cannot exist without local indigenous communities, said Ranjan Panda, Convenor, Water Initiatives Odisha while addressing the 3rd Odisha River Conference that kick-started on Sunday at Prayas Conference Hall, Baripada in Mayurbhanj district.
The Water Initiatives, Gram Swaraj and Vasundhara along with 35 partner organisations organised the 3rd Odisha River Conference with the theme – Promoting the Forest-River-Communities nexus for Conservation of Rivers and Combating Climate Change.
Panda further added, "It is high time we explored the inter-relationship between forest, river and communities. There is an urgent need to discuss more on this subject and to bring the communities to the mainstream discourse of river and forest conservation." He suggested that two important factors need to be brought into the purview – rights of the local and indigenous communities over forests and water; and role of forests in building climate resilience.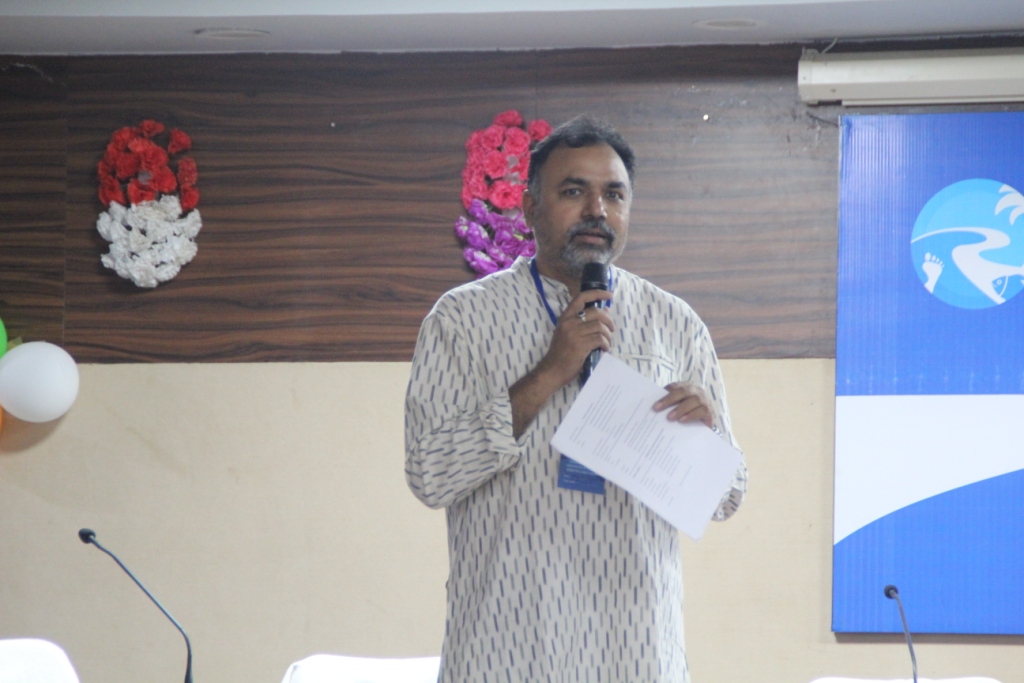 In order to end water scarcity, enrich lives and livelihood of indigenous communities, and aid river basin conservation, it is important to understand the forest-river relationship and the participation of communities in the process, he added.
He said it is also important to assess the current plantation and afforestation models and their roles in enriching water resources, river basins and impacts of the same on tenurial rights of the forest/riparian communities.
Even as the government pumps in crores of rupees in the name of protecting river basins by planting on the river banks, we need to ponder over the species which are vital for surface water recharge. It is unfortunate that we are destroying natural forests and planting alien species like eucalyptus and acacia which further deplete our rivers.
Prof. Ashok Panigrahi, a noted conservationist, who joined as the Chief Guest, said forest-water-communities inter-relationship is an important discourse in view of the recent Supreme Court order on the eviction of forest dwellers whose claims over forest land they have been cultivating and inhabiting on were rejected. If the forest dwellers are going to be evicted from the land where they have been staying for generations, neither the forests nor the wildlife is going to be protected and it would sound the death knell of the streams and rivers that originated from forests.
Communities collect minor forest produce from forests and they ensure the forests and water resources are used sustainably. It ensures conservation of rivers and their livelihood, he said.
He also said that various large scale development projects such as the river interlinking project negatively impact the forests and mangroves the worst. He urged upon the community members to take the lead to ensure the life and flow of rivers before they get dry.
BV Subba Rao, Centre for Resource Education and Management, Hyderabad said the land-water-forest-human relationship is age-old. However, this relationship has got a metamorphosis. The emotional bond between the three is no more there. Land, water and forests are seen as commodities. He expressed concern over the fact that the policy makers are now focusing on exploring and exploiting the natural resources. He said, "Rivers are not safe in the country. We need to carry out a different review – something like a sustainable water audit – of the entire river system to save our river."
Bishakha Bhanja of Water Aid lamented, "It is unfortunate that efforts of women go unrecognised even though they have a great contribution for conservation of water and forests. They are enriched with their traditional knowledge on how to make proper use of water so that ground water level is maintained. "It was an revelation for me, when women of some villages turned down the proposal of setting up a tube-well. They said it will deplete the ground water level and it will have negative impact on agricultural production," she said, while adding that it is high time we should look into women perspective while talking about water conservation.
Among others, Deepak Pani, Secretary, Gram Swaraj; Sneha Mishra, Aaina; Ashok Biswal, The Nature Conservancy; Bhopal and Dr Hemant Kumar Sahoo, Vasundhara emphasized on dialogues and cooperation framework for river conservation to ensure right of the communities and right of the river. They shed light on river basin level climate resilience; forest beyond carbon sink and other such issues.
More than 200 people including those from basin communities, forest dwellers, farmers and fisher folks along with civil society representatives, academicians, senior journalists, river and water experts from across the country participated in the programme that aims at coming up with a set of recommendations on the community perspective of river and forest conservation framework for combating climate change.