RBI Monetary Policy : Key takeaways from Governor Das's Address
Repo rate unchanged at 4%, The projection of real GDP growth forFY22 retained at 10.5%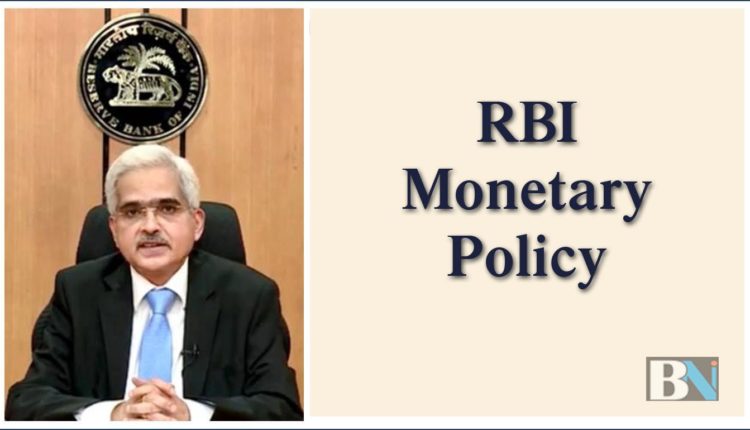 RBI keeps Repo rate unchanged at 4%. Reverse Repo rate stands at 3.35%. Marginal standing facility and Bank Rate unchanged at 4.25%.
The projection of real GDP growth for 2021-22 is retained at 10.5%.
The recent surge in COVID-19 cases adds uncertainty to the domestic growth outlook amid tightening of restrictions by some states.
The projection for CPI inflation has been revised to 5% in Q4 of 2021, 5.2%, in Q1 of 2021-22, 5.2% also in Q2 of 2021-22, 4.4% in Q3, and 5.1% in Q4 with risks broadly balanced.
Maximum end of the day balance limit being doubled to Rs 2 lakh.
In Q1 FY22, RBI will announce Rs. 1 lakh crore of OMOs under the secondary market G-Sec acquisition program.
Loan limit under priority lending to agri sector increased to Rs 60 lakh.
TLTRO on-tap scheme extended till Sep 30, 2021.
Liquidity support of Rs 50,000 crore to be provided to Nabard, NHB and Sidbi.