Odisha demands national guidelines for evacuation of migrant workers stranded in other states
Modi hints at lock-down extension in COVID-19 hotspots after May 3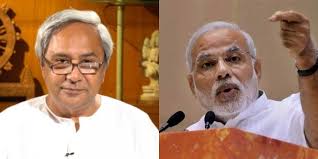 Bhubaneswar: Odisha on Monday demanded formation of a national level Standard Operating Procedure (SOP) for safe evacuation of workers, students and tourists stranded in other states.  The state also demanded to increase the number of tests in the states.
According to reports, the Odisha CM Naveen Pattnaik has made three demands during his interaction with Prime Minister Narendra Modi. The demands include a special arrangement for the workers, students and tourists stranded in other states by the respective state governments, the formation of an SOP for the evacuation of the stranded people, and increase the number of tests.
During the meeting, the Prime Minister has indicated extension of lockdown in hotspots while restarting economic activities. He has also asked chief ministers to prepare exit strategies, said sources.
The Prime Minister on March 24 announced a 21-day nationwide lockdown till April 14. But it was later extended till May 3.
Apart from Odisha, several states have also believed to be demanded extension of the lockdown period beyond May 3. The Chief Ministers have raised this during the video-conferencing with Prime Minister Narendra Modi.
This is the fourth video conference of the prime minister with the chief ministers after the outbreak of the Covid-19 in the country.
While, Maharashtra has already extended the lockdown period in Corona hit urban areas like Mumbai and Pune, other states like Madhya Pradesh, West Bengal and Punjab have also indicated that they are ready for an extension beyond May 3. Apart from these states, Gujarat, Andhra Pradesh, TamilNadu, Telengana, Karnataka, Haryana, Himachal Pradesh have said that they would go with the centre's decision.
India's total number of COVID19 cases rose to 27,892 as on Monday morning. This includes 872 deaths and 6184 recoveries.