Modi announces Rs. 20 Trillion Package to revive Economy, Indicates Lockdown 4.0 with new regulations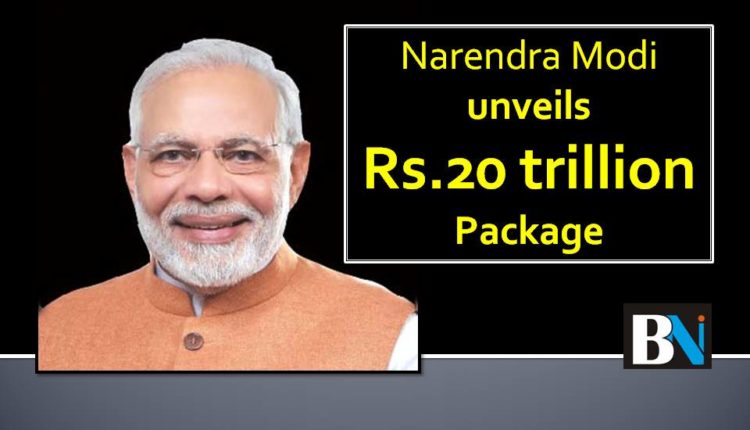 New Delhi: Indicating a more relaxed lockdown 4.0 Prime Minister Narendra Modi on Tuesday announced an Rs. 20 lakh Crore Economic package to revive the economy. This package will play an important role in making India self-sufficient. From tomorrow onwards, the finance minister will announce the packages in a phased manner.
"Time has taught us that we must make 'local' the mantra of our lives. Global brands that are there today were once local too but when people there started supporting them they became global. That is why from today, every Indian must become vocal for our local" he said.
He has also indicated extension of the lockdown with more relaxed regulations.
"I announce a special economic package today. This will play an important role in the 'Atmanirbhar Bharat Abhiyan'. The announcements made by the govt over COVID, decisions of RBI & today's package totals to Rs 20 Lakh Crores. This is 10% of India's GDP" said PM Narendra Modi during his address to the nation.
He said that one virus has devastated the whole world. The world is fighting against the coronavirus for the last 4 months. Mankind is fighting against a never seen before situation. He said that India has converted the corona crisis as an opportunity for self-reliance. Before the pandemic no PPE, N-95 mask was produced in India, but now we are producing them.