PM Modi launches world's biggest vaccination drive, 3 crore people to get vaccinated in phase-I
India eyes to vaccinate 30 crore people in Phase-II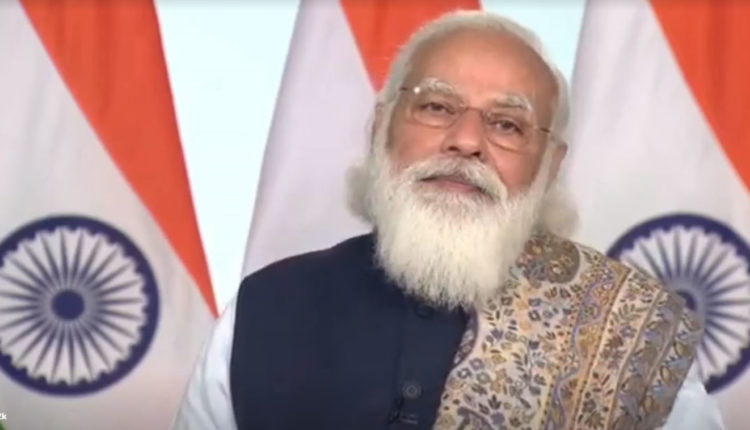 New Delhi: The Prime Minister Narendra Modi on Saturday launched the nationwide COVID-19 vaccination programme, said to be the biggest vaccination drive in the world.
Addressing the country, Modi said such a vaccination drive at such massive scale was never conducted in history. There are several countries having less than 3 crore population, but India is administering vaccination to 3 crore people in the first phase only. In the second phase we have to take this number to 30 crores.
Congratulating the countrymen Modi said, everyone was asking when the vaccine would be available. It is available now.
Normally, it takes several years to make a vaccine but in such a short span of time, not one, but two 'Made in India' vaccines are ready. Meanwhile, the work on other vaccines is progressing at a fast pace, he said.
He further added that the vaccines manufactured in India are cheap and acclimatised to Indian conditions. He also reminded people for taking two doses of vaccine in a gap of one month.
India's drug regulator DCGI has granted emergency use approval to 2 vaccines- the Covishield, being manufactured by the Serum Institute and Bharat Biotech's Covaxin.