Biznextindia : Mukesh Ambani controlled Reliance Jio has announced its 'All-in-one' plan. The latest plans, more expensive by up to 39 percent compared to its older plans, go into effect from Friday, December 6. However, these plans are about 25% cheaper than the new plans announced by rival operators Bharti Airtel and Vodafone-Idea.
On December 1st Jio had announced that it'll hike tariff upto 40% and would introduce a new "All-in-one" plan.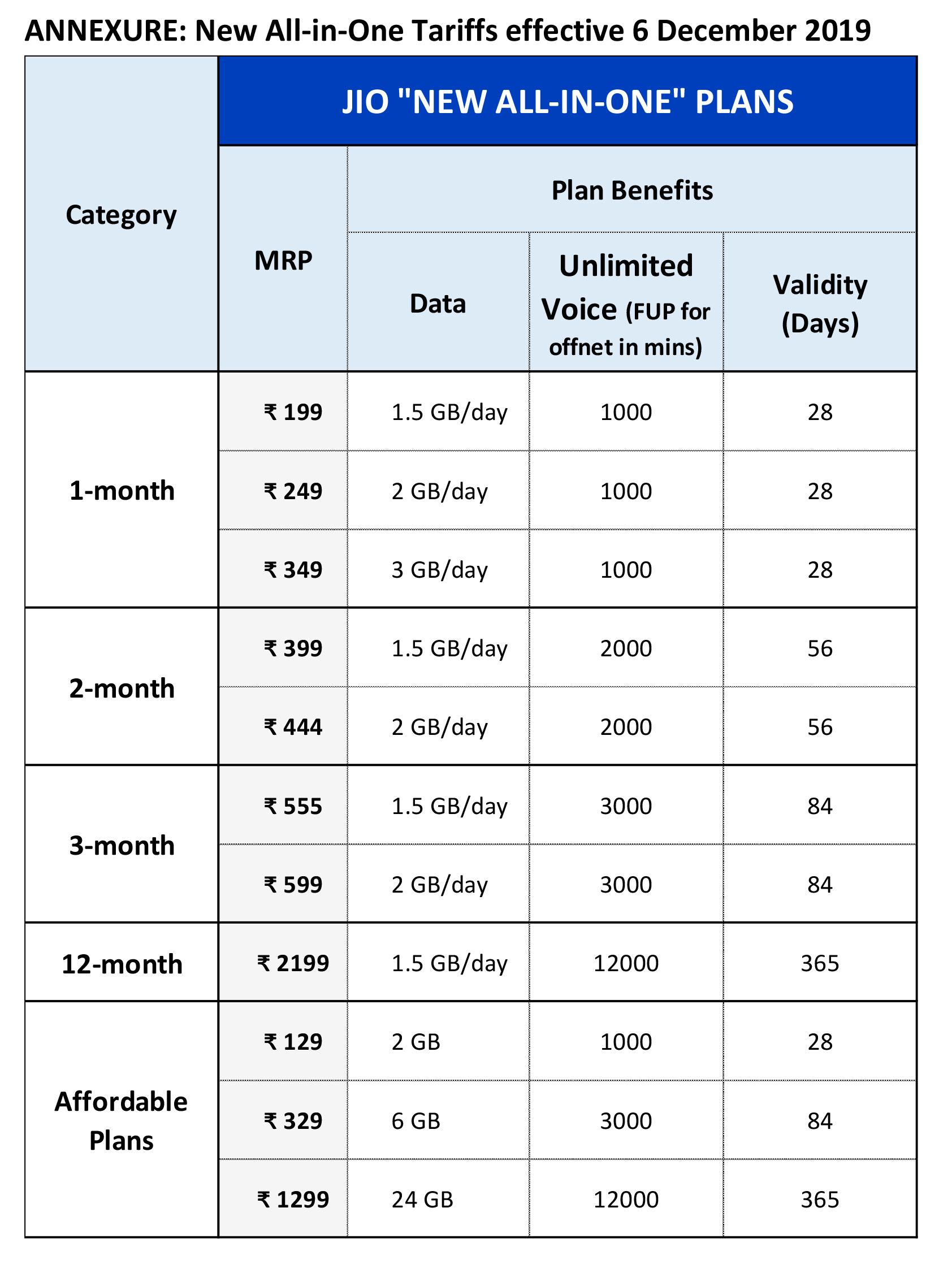 Jio has raised its Rs. 153 plan to Rs. 199, the Rs. 198 plan to Rs. 249, the Rs. 299 plan to Rs. 349, the Rs. 349 plan to Rs. 399, the Rs. 448 plan to Rs. 599, the Rs. 1,699 plan to Rs. 2,199, and the Rs. 98 plan to Rs. 129. The Rs 199 plan is a month long valid plan, which offers data 1.5GB per day, and is about 25 percent cheaper than the plans of rivals offering similar benefits at a price of around Rs. 249.