Huge Political crisis in Maharastra as Sena leader Eknath Shinde along with 21 MLAs may switch sides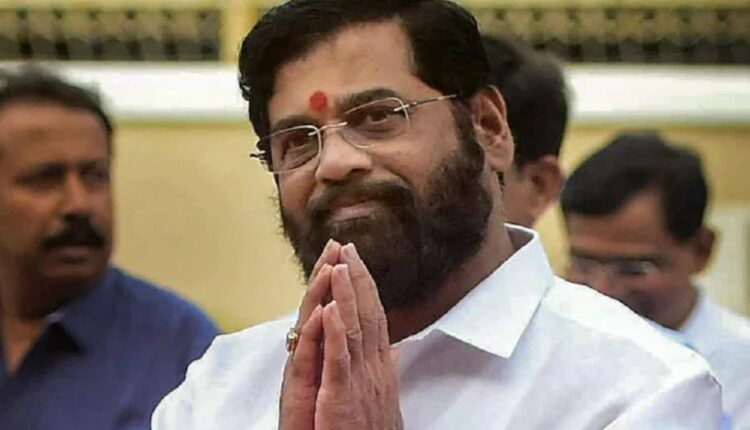 Mumbai: In a huge set back and embarrassment for Maha Vikas Aghadi (MVA) government in Maharastra and CM Udhav Thackray, state minister and senior Shiv Sena leader Eknath Shinde has gone incommunicado along with around 21 MLAs. Reports on Tuesday suggested that Shinde and the 'missing' legislatures are likely to join Bharatiya Janata Party (BJP).
There is a big possibility that the saffron party may stake claim to form government in Maharashtra if the 35 MLAs along with Shinde join the BJP.
Not only Shiv Sena, Congress also fears that 10 MLAs led by a sitting disgruntled minister might also switch sides.
At present, BJP has 106 MLAs, Shiv Sena 55, Congress 44 and Nationalist Congress Party (NCP) 52 in the 288-member Maharashtra Legislative Assembly. Other political parties and Independents account for 25 MLAs in the House.
Meanwhile, senior Shiv Sena leader Sanjay Raut has said that the missing MLAs will return as they are loyal to the party.
He has also alleged that BJP is trying to bring the MVA government down, but BJP should remember that the Maharastra is not Madhya Pradesh or Rajastan.
List of MLA's and Ministers who are likely in support of Eknath Shinde
Abdul Sattar Minister of State, Sillod, Aurangabad 2. Shamburaje Desai, Minister of State, Satara Patan. 3. Prakash Abitkar, Radhanagari Kolhapur 4. Sanjay Rathod, Digras, Yavatmal. 5. Sanjay Raimulkar, Mehkar, 6. Sanjay Gaikwad, Buldhana. 7. Mahendra Dalvi. 8. Vishwanath Bhoir, Kalyan, Thane 9. Bharat Gogwale, Mahad Raigad 10. Sandipan Bhumre, Minister of State 11. Pratap Sarnaik, Majiwada, Thane 12. shahji Patil. 13. Tanaji Sawant. 14. Shantaram More 15. Srinivas Onega 16. Sanjay Shirsat 17. Anil Babar. 18. Balaji Kinnikar 19. Yamini Jadhav 20. Kishore Patil 21. Gulabrao Patil 22. Ramesh Boranare 23. Udaysing Rajput